Booth One comes to you Live! from Steppenwolf Theatre in Chicago.  Read all about this Tony Award-winning Chicago theatre company and its wonderful ensemble and staff here.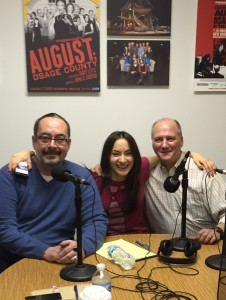 We invited actress Melanie Neilan, currently appearing in the hit Bruce Norris play Domesticated, to join us for the podcast. See a montage of images from the show or click here to read more about Domesticated's great cast and crew.
Melanie has immense talent and gifts – fluent in seven languages, a purple belt in karate, an accomplished ballerina, singer, pianist, stage and film performer – all at the tender age of 19! And she is a lot of fun! Check out her bio here: Melanie Neilan
Melanie shares stories of her stage and film acting career, and Gary and Roscoe engage her in some Booth One highjinx. Is it possible to "catch" another person's phobia? That's Melanie's challenge as Gary recounts the discovery of a new shark species that glows in the dark!  read more. Great, now the sharks have learned to be stealthier!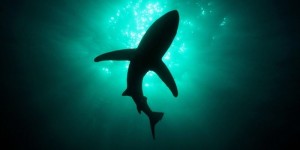 We ask Melanie about her favorite scenes, her favorite actors and who she gets inspired by. Co-stars Mary Beth Fisher and Tom Irwin occupy top places in that hierarchy. Click on these photos to read their bios.
Looking to add new apps to your phone for 2016? The New Yorker magazine has some hilarious suggestions. Read full article. Gary, Roscoe and Melanie are anxious to download a few – if they can find them.
Melanie is currently starring in two movies making the festival circuit – Henry Gamble's Birthday Party, written and directed by Stephen Cone go to website and the short film My First Love, written and directed by Mylissa Fitzsimmons go to imbd. Here's hoping that these are just the first of many film projects that come her way!
Gary gives a profile of the famous Fairy Castle and the restoration and reconstruction recently completed by the Museum of Science and Industry see video in nearby Hyde Park. Silent film star Colleen Moore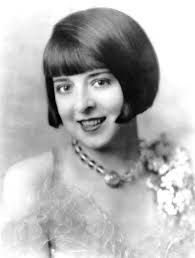 spent hundreds of thousands of dollars on it's construction and it remains a permanent public fixture at the MSI read about Colleen Moore. Melanie tells us that her great grandmother bore a striking resemblance to the iconic star with the bobbed haircut.
Gary, Melanie and Roscoe send a heart-felt get well soon to often-mentioned Chita Rivera, who sustained an injury over the holidays, resulting in the rescheduling of shows at the Cafe
Carlyle in New York from January to April. Take delight in Melanie's spontaneous rendition of the Kander & Ebb song, Why Don't They Mention The Pain, written for Chita especially. Watch Chita perform it here.
Gary tells our listeners to remember to watch the Mike Nichols profile special on PBS on Friday, January 29, 2016, directed by Elaine May . Gary worked with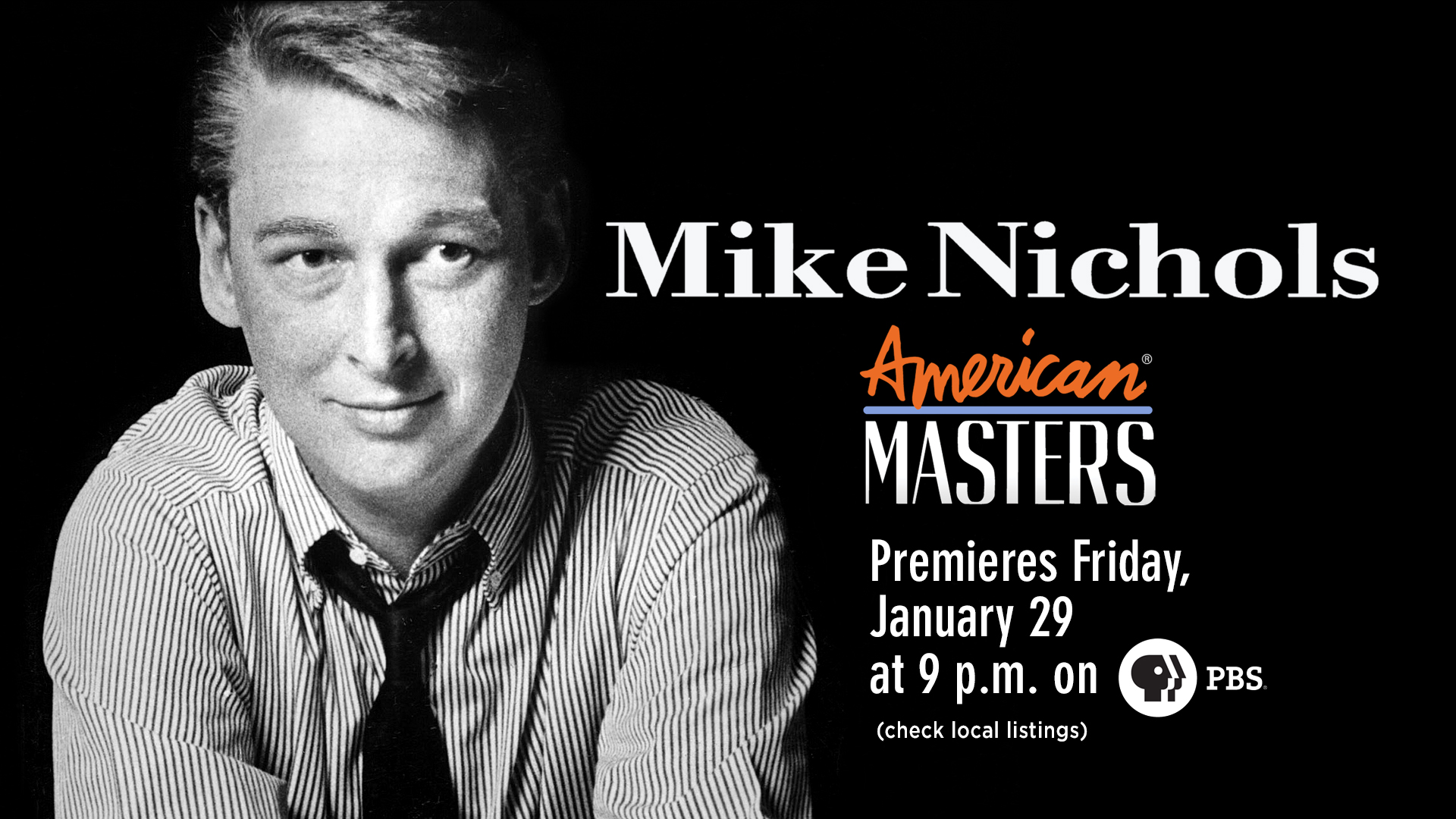 Mr. Nichols on several occasions, and this should be an excellent premiere of the American Masters series. Check your local listings for time and channel.
As in the past, we play a little Chat Pack with our guest Melanie Neilan and discuss hats, food and running barefoot through the park.
Kiss of Death:
Alden Amos, Whose Spinning Wheels Gave the Craft a Brighter Fate, Dies at 77.  Margalit Fox pens a beautiful and touching eulogy to the man who kept the art of hand-made spinning wheels alive in America. Frequent listeners of Booth One know that Margalit is herself a spinner of yarn, so this story has a wonderfully personal quality to it read Margalit Fox's full obituary here.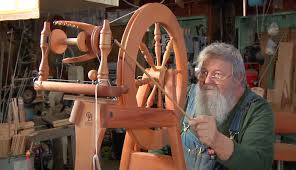 Hear Margalit Fox's marvelous interview in Episode 18.