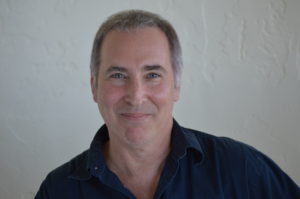 Long time friend and Gary's collaborator on the legendary Klub Kokomo joins us in the Booth to talk about that amazing production and his career as an actor, director, producer, and coach to trial lawyers.
Richard directed and Gary was the stage manager for Paul Stanley's production of this wild show in 2000. Read about it here. Our producer was there and has never seen anything like it. A few highlights: They transformed the North Shore Center for the Performing Arts into a nightclub. The show was environmental and interactive (including working bars). Mark Lindsay of Paul Revere and the Raiders fame played a 15 minute set at each intermission. Wish you could have seen it.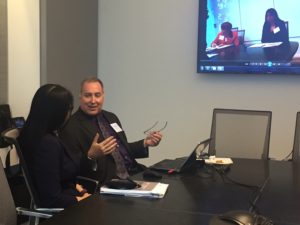 Richard draws on his background as a theatre artist to train lawyers on presentation skills for the courtroom and depositions. In his business, Speaking Legally, he works with partner Kevin Theis  (episode 58)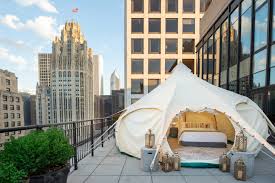 on coaching performance skills. Chicago Litigation Consultants brings actors into law firms or law schools to portray clients or witnesses to train lawyers in trial practice. Sounds like fun and interesting work. Gary asks him if he's ever had a hopeless case. No, but Richard describes a very interesting challenging client.
Thanks once again to awesome friend of the show, Nancy Needles, we learned about an amazing "Urban Glamping Experience" at The Gwen Hotel here in Chicago. You must check out the glamorous details. We think $5,500 per night is extreme, even if you are allowed to share it among 7 people. Still, it's a fun thing to imagine doing.
Gary tells us about our friend Jennifer Engstrom's marvelous performance doing exerpts from her Dorothy Parker show at A Red Orchid's fund raiser (which we attended the night after she was on the show).  Jennifer is the real deal, in so many ways. We were thrilled to get to witness some of Frank's mentorship of Jen in action.
Richard is an official Tony award voter – first on our show! He and Gary did some fun predictions and we will let you know how that went. Big love to The Band's Visit!
A heartfelt thank you to Carnegie Mellon and the Broadway League for recognizing Melody Herzfeld, the remarkable drama teacher at Marjorie Stoneman Douglas high school, with a Tony award. Will write more about that next episode.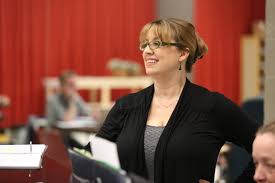 We, like so so many others, loved Rachel Rockwell. The point of this part of our show is to celebrate and honer someone we admired. Listen to his lovely tribute that includes some beautiful quotes about who she was and her work from her dear friend and collaborator, Rick Boynton, as well as from her dad. Read Chris Jones' obituary here.
We were fortunate to be able to spend an afternoon with her as our guest on episode 57.