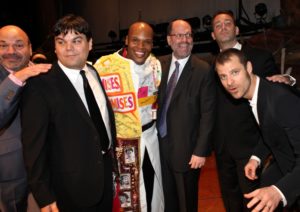 Gary reports on the wonderful time we had at the Writers Theatre Gala at the Four Seasons. We were guests of Mary Pat & Andy Studdert. It was such a fun evening, featuring sensational entertainment with a Motown theme. Our table mates were all a blast, including great Chicago actor, Rob Lindley.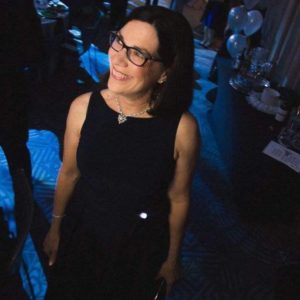 Gary also profiles Mary Pat, who is Booth One's Creative Consultant. We met her doing a live podcast at Writers during their production of Company. Hear excerpts from that event on episode 39. Mary Pat was in the audience and was excellent at the Sondheim trivia contest. She's been a friend, fan, and extremely helpful advisor ever since. She is also a magnificent photographer and has taken some unforgettable shots of elephants (our favorite) in Africa as well other wildlife and nature photos. She mounts these photos on greeting cards and has started to make boxed sets. Mary Pat is launching a business with these cards as well as totally unique gift tags (also made from the photos). You'll be the first to hear how you can purchase those.
Speaking of photos, Peggy Vagenius, who shot Gary and Betsy's wedding (beautifully and was so much fun!), is in the studio to do a photo shoot with Gary and Frank (their first together).
"The Cher Show" is running in Chicago from June 12 – July 15 before moving to Broadway. Frank is a huge fan and has tickets for July 1st. We look forward to his report! Did you know that Cher's Mom was an actress who appeared on "I Love Lucy"?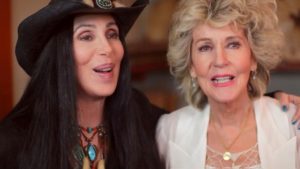 The episode he describes which was filmed in Paris sounds fabulous! Check out Georgia Holt's Wiki. What a story! For starters, her mother was 13 when she had her.
Stormy Daniels is coming to the Admiral in Chicago in June as part of her current strip club tour. Gary is hoping to go and do a remote broadcast. Details to follow. Frank will be in Prague, so GZ will be looking for another date.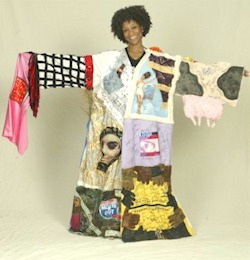 We talk about the ritual of "The Gypsy Robe", a great Broadway tradition for long-serving chorus members. Check out the really interesting description of the rules here. Frank has a good friend Brian O'Brien, who has been a robe recipient!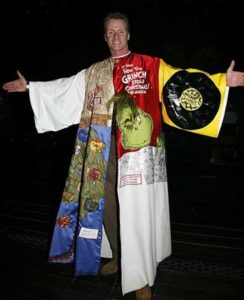 Basking sharks have recently been seen aggregating in the Atlantic from Nova Scotia to Long Island. They are HUGE, but Gary of course does not believe they are not dangerous to humans. One of our listeners, Mary Lesch, has been spotted wearing a T-shirt that says, "Lake Michigan – no sharks".  Another statement Gary is leery about.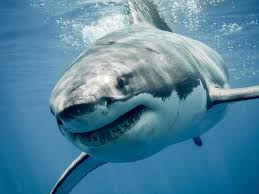 Frank reviews a play called "Women Alone Laughing Eating Salad", which features his friend and former student Jen Engstrom, someone we have long admired for her work as an ensemble member of A Red Orchid Theatre and with director David Cromer. Frank recommends it highly. Running through May 12.
Kiss of Death:
Milos Forman, One of Gary's heroes!
"A fi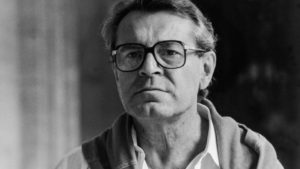 lmmaker who challenged Hollywood with his subversive touch and twice directed movies that won the Oscar for best picture, died on Friday in a hospital in Danbury, Conn. He was 86."