Coming to you from the Chicago studio of famed photographer Marc Hauser, this edition of Booth One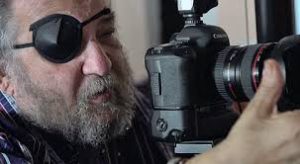 focuses (no pun intended) on Marc's work over 5 decades of taking celebrity portraits around the world. Along the way, we discuss his inspiring journey and the meaning of life.
Marc began taking photographs as a teenager in the north Chicago suburb of Wilmette. At age 13, he was already working for Hugh Hefner and Playboy magazine.
Hauser has taken photographs for Vanity Fair, Rolling Stone, Life Magazine and Marshall Fields, as well as film shoots, album covers, concerts and family portraits.
Marc relates his experiences and shooting sessions with Dolly Parton, Michael Jordan, Cindy Crawford, Woody Allen, Jim McMahon, Sophia Loren, Uma Thurman, Janis Joplin, George Burns and others. Truly a Booth One Experience professional!
Here are some of Marc's images from his studio, along with a few stock images of the people and personalities we cover during this amazing and candid episode…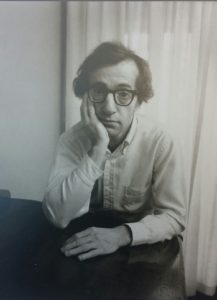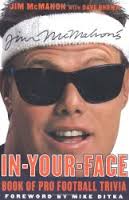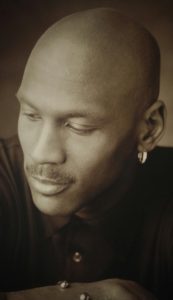 Hauser took this candid shot of Michael Jordan on a basketball court with backdrop and lighting.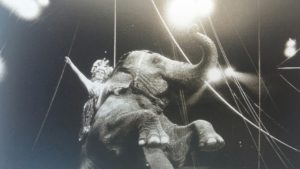 Hauser once traveled with the circus for 3 months, photographing performers, acrobats and animals. This iconic photograph of a show girl on a rearing elephant is one of his most famous. Sadly, one will not be able to see live elephants at the circus any longer, as more and more traveling companies are retiring their pachyderms for humane reasons. So this shot is indeed a record of circus world history.
Marc discusses why Chicago is a city of loyalty and helping hands. Many people have aided Marc in his recuperation and return to working after a tragic accident in 2007 that cost him the use of a leg and his right eye. Chicago ain't known as the City of Big Shoulders for nothing!
Marc's work can be seen at an upcoming show at Adventureland Go to Website, a gallery owned by another renowned Chicago artist and friend of the show, Tony Fitzpatrick. To see more of Marc Hauser's work, visit his website at http://www.hauserportraits.com/ . To schedule a photo session with Marc, call 312-243-7824 and ask for Tara. Marc is offering a sweet deal on Groupon View Deal Here . Bring the family – you won't be disappointed. Marc Hauser is The Real Thing!
Kiss Of Death – Bill Backer, Who Taught the World to Sing. As vice chairman of the ad agency Backer Spielvogel Bates, Mr. Backer was responsible for the writing and creation of perhaps the world's most famous television ad – the classic 1971 Coca-Cola commercial of a diverse groups of singers on a hilltop in Italy, loudly proclaiming: "I'd like to buy the world a Coke, and keep it company" Watch on YouTube.  The commercial became a smash success, and recordings by both the Hillside Singers and the New Seekers became Billboard hits. The spot also inspired a 1991 Super Bowl ad, and served as a coda for the AMC series "Mad Men". Bill Backer was 89 and owned a thoroughbred horse farm in Virginia in retirement. Read the full NYTimes obituary here.