Gary and Roscoe's "little grey cells" get a workout when rising star and Steppenwolf Theatre ensemble member Jon Michael Hill Read Bio visits the show. Coming to you remotely from the new 80-seat 1700 Theatre performance space at Steppenwolf.
Jon is currently starring in Constellations by Nick Payne at the Upstairs Theater at St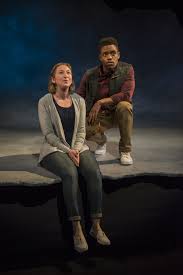 eppenwolf, along with the luminous Jessie Fisher.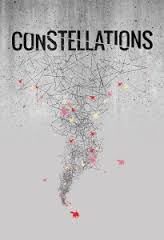 "It's a beautiful, elliptical and elegant exploration of all that is possible when two people meet," says Artistic Director Anna D. Shapiro. "It deals, simultaneously, with the beauty and mystery found in the unknowable vastness of the universe and the ways in which we attempt to define ourselves in a desperate effort to stave off entropy." Only 80 minutes, and it will blow your mind. Constellations runs through July 3.
Jon also co-stars as Detective Marcus Bell with Johnny Lee Miller, Lucy Lui and beloved Chicago actor Aiden Quinn in the hit CBS series Elementary….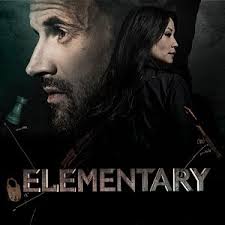 …the show that imagines Sherlock Holmes living in modern-day Manhattan, helping the NYPD solve crimes. It's Gary's favorite show! No kidding.
After discussing the new 80-seat 1700 Theatre performance space and adjoining Front Bar read full story here, we get down to business with Jon about acting, his upbringing, past shows (including his Tony Award-nominated performance in Tracy Letts' Superior Donuts!), and his band The Wolves. Jon and the band can be seen in the 1700 Theatre on July 13 & 14. Tickets are scarce and only $12.
Gary tells of some notable figures from Jon's hometown of Waukegan, IL, including Ray Bradbury, Vincent Price, Jerry Orbach, Jack Benny, Otto Graham, and film actor of the1930s-1950s, Mickey Kuhn, who appeared with Vivien Leigh in both. Mickey Kuhn

Jon shares his love of Chicago, all kinds of music, and classic films, from Wings of Desire to The 400 Blows to Army of Shadows. Mr. Hill is certainly somewhat to keep and eye on as his career continues to move forward in leaps and bounds. Stage, television and film actor, musician, film lover, and about the nicest guy you will ever meet, Jon Michael Hill is Booth One all the way!
Kiss of Death – Jane Little, world's longest serving orchestra musician. Ms. Little collapsed during a recent performance of the Atlanta Symphony Orchestra. Ironically, the symphony was performing a pops concert called "Broadway's Golden Age", and 30 seconds from the end of Irving Berlin's "There's No Business Like Show Business", the long-time bassist collapsed and was carried backstage by fellow musicians. She never regained consciousness. There was sadness among orchestra members and patrons alike, but also a sense of poetic beauty to the timing of Little's death, doing what she so loved for more than 70 years. Hollywood could not have scripted it better. Jane Little was 87. read full obit