This is Booth One's second Easter holiday for Gary and Roscoe, having just passed the f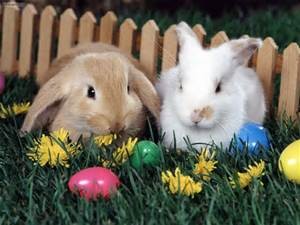 irst anniversary of our podcast. Ross reprises his hilarious story of appearing as a young child in a photo in the Niles Daily Sun  (Michigan) searching for an Easter Egg in the bushes with his "hind-end" in focus. We appeal to our Booth One podcast nation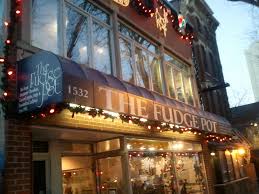 for a copy of this priceless photo. Happy hunting! And when in Chicago, don't forget to visit The Fudge Pot chocolate store in Old Town to satisfy your sweet tooth! visit their site
Gary talks about his beloved mother Dolores's favorite Polish Easter traditions, gathering around pierogi, kielbasa and lamb cake — the art of lively conversation flourishing. Our Waspy producer had to get used to the volume. For Poles, Easter is the holiest day of the year. Read more about the food here.
Update on the presidential race: As the GOP may soon meet it's death in the general election, Gary suggests the GOP symbol elephant might go to the amazing Elephant Sanctuary in Hohenwald, Tennessee. This 2700 acre retirement home is filled with features of their natural habitats and is closed to the public. How cool is that? For educational and observational purposes, there are 14 solar-powered "elecams". We love everything about this. Check out the details here!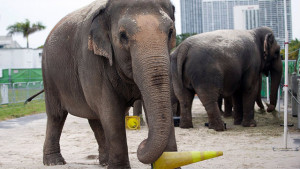 Speaking of lame elephants, Donald Trump. Here's something: One of Trump's first business ventures out of college was backing a Broadway show called Paris is Out by Richard Seff in 1970. The show ran for 96 performances at the Brooks Atkinson Theatre. Would that his campaign closes as quickly. Details in this great NYT story.
LEARN MORE about Gary Z and Roscoe when they play Chat Pack, our favorite game. We aspire to write our own Chat Pack for the show. If you have ideas for questions, please send them in.
This week the Broadway chat boards were alive with controversy and invective as actress Patti Murin rebutted some snarky commen

ts that cropped up on BroadwayWorld.com. web site Not only did they vilify the musical Nerds! she was working on that just got shut down in rehearsals for lack of funding, but some
comments go right after the talent of the actors. Her responses are witty and priceless and should lead to more oversight of these chat boards in the future. read more
Find out how Roscoe learned his lesson in writing on the chat boards in his story about actress Irene Dailey. read bio
Looking for that perfectly "little" cute place in the Village or Little Italy? Well, look no further than Mr. Donahue's, a 9-seat restaurant serving hearty meals in a tiny space. go to website No reservations, first come only. Better bring a book. And an umbrella. And find out more about Columbia University student Jonah Reider who opened a restaurant in his dorm room to raise a little extra cash. He's gotten more than he bargained for! read more here
Gary and Roscoe recount their Booth One experience attending Chicago Shakespeare Theatre's new production of Othello. As new press list members, we received the royal treatment. Gary recalls seeing the play on Broadway with James Earl Jones and Christopher Plummer.  Talk about star power!
Kiss of Death

Martha Wright, Broadway Actress, who took over for Mary Martin in two iconic roles of the American Musical Theatre – Nellie Forbush in South Pacific and Maria Rainer in The Sound of Music. Though never a star like Martin, Ms. Wright by all accounts acquitted herself brilliantly in her portrayals. She performed Forbush more than 1,000 times on Broadway, closing the show in January 1954. Ms. Wright was 92. read full obit