Gary and Roscoe have Spring Fever, and it isn't even Spring! Full Lyrics They're frisky and spinning daydreams as we begin our second year of Booth One podcasts with two special guests this week.
Firstly, on a sad note, erstwhile BFF of Gary's, Carly Fiorina (formerly Carlton S.), has laid her primary campaign to rest. After getting around 4 votes in New Hampshire, it was time to give up the ghost. Fortunately, someone found the perfect burial vault for her campaign …..an old HP copier!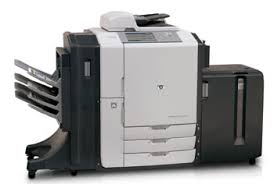 Now on to the heart of our episode – we welcome David Catlin Full profile, co-founder of the Lookingglass Theatre Info and Tickets in Chicago; and welcome back Sylvia Hernandez-DiStasi read bio, whose interview on Episode 12 is a listener favorite! Sylvia is co-founder and Artistic Director of the Actors Gymnasium get more info here in Evanston, IL, a marvelous training center for circus and theatrical arts, and has had an amazing career as a world-class circus performer.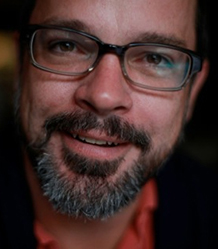 David and Sylvia are appearing together in a new show at the Actors Gymnasium called Marnie & Phil: A Circus Love Story Info and Tickets, written and directed by Chris Mathews of The House Theatre of Chicago read more. Marnie & Phil tells the story of a young aerialist and an aspiring clown as they seek to make their mark in the big time circus world.

Their love-lorn tale unfolds through thrilling circus acts, clown routines, acrobatics, gorgeous music and moving dialogue. With a deft touch, writer/director Mathews reveals all the splendor, humor, pathos and sacrifice that being a successful circus performer entails, while subtly illuminating important aspects of the human condition. This show has Heart with a capital H!
David and Sylvia tell how they met in 1993 and the various projects they have collaborated on through the years. We learn about their inspirations, the sources of their passion for performing, and how Marnie & Phil reflects their individual lives.
Roscoe talks about his fascination with the Silks routines and wonders if one is ever too old to learn…
We discuss a sequence in the show where 20 young performers encircle the stage on Unicycles and why the audience finds the sequence so emotionally moving.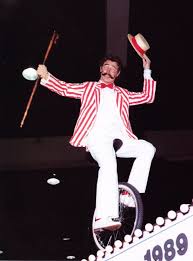 Sylvia and David tell us about how they have borrowed from the great performers, teachers and instructors over the years to create their own unique aesthetic and techniques. Roscoe proposes that one can't learn to be funny by watching Shecky Greene on TV! See Shecky on YouTube
Huge congratulations are in order for Lookingglass Theatre, who this week received a monetary award of $1,000,000 from the MacArthur Foundation, one of 14 Chicago area theatres to be so honored by the "2016 MacArthur Award for Creative and Effective Institutions". Full story David and Sylvia have contributed so much to Lookingglass and MacArthur's gift will enable this remarkable ensemble theatre to keep taking great theatrical risks!
Sylvia disc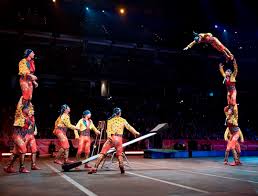 usses her family history getting into the world of  circus performance, and reminisces about her life in the Ringling Brothers traveling circus. Go here if you'd like to see Sylvia and the Hernandez Troupe in action from the nineties!
We talk about superstitions that circus performers have – no peacock feathers ever!; Never wear yellow on stage; A bird in the tent is bad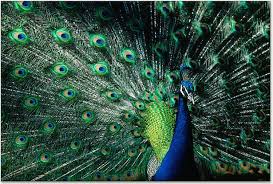 luck; Never cut a loose thread with scissors – always tear it off. David and Sylvia reveal their pre-show ritual of wishing for a "Good, Fast, Safe Show – Rock the House" with each member of the cast. Too bad we can't show you the hand slapping routine that goes with it. It's quite the dazzling feat.
As we do with most guests, Gary breaks out the Chat Pack get more info here and David and Sylvia are game to play along.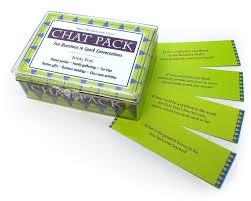 Find out who their favorite teacher/best boss was, hear them describe encounters with wild animals+, and what was the most dangerous thing they've ever done. Roscoe relates anecdotes about Marina Oswald Porter and feral Mexican dogs!
Finally, listen as David describes the genesis of the Lookingglass Theatre space,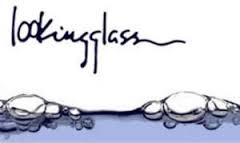 and how the flexibility and configurations of stage and seating allow the company to keep their audiences engaged and immersed in the storytelling of a piece. This is Catlin at his most eloquent. Not to be missed!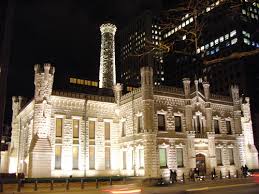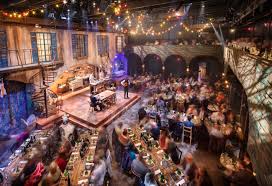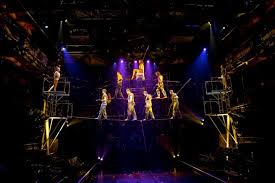 Kiss of Death – Tommy Kelly, Hollywood's Tom Sawyer. Wiki Link Movie mogul David O. Selznick plucked young Tommy from obscurity in the Bronx in 1937 to star as the iconic Tom Sawyer in the film of Mark Twain's classic tale. Tommy was 12 at the time and didn't know a lick about acting.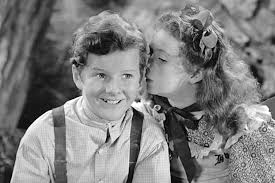 Precisely what Selznick was looking for – an unknown actor who could display a lack of affectation, conspicuously absent from other child stars of the day. Kelly was chosen from what was reported to be 25,000 other young boys that Selznick rejected. Though his film career was short, Kelly had small parts in Gone With t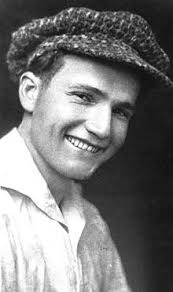 he Wind (1939), Irene (1940), and The West Point Story (1951). He spent the later years of his adult life, happily, as a teacher and an educational administrator. Tommy Kelly was 90. Full obit