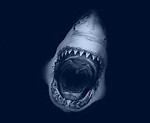 Gary recounts the story of Grayson Shepard, who when fishing in the Gulf of Mexico for invasive lion fish, was surprised by a Great White Shark. He somehow wasn't injured, but got some great video of the encounter. check it out on YouTube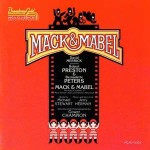 Roscoe's cultural update: They went to see a semi-staged performance of Mack & Mabel at Porchlight, featuring some gorgeous Jerry Herman songs, such as I Won't Send Roses. read more here
FX is developing a 10-episode series called American Crime Story: The People vs. OJ Simpson. It's going to have an amazing cast, with Cuba Gooding, Jr. as Simpson, Sarah Paulson as Marcia Clark, and David Schwimmer as Robert Kardashian. cast list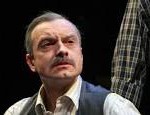 Our very first guest is renowned Chicago actor, Larry Neumann, Jr. He has appeared in over 75 professional productions, and in just about every theater in Chicago. Here is an amazing "representative" list. He was also part of the cast of the Goodman Production of The Iceman Cometh that traveled to B.A.M. earlier this year.
Larry went to college with Gary and Roscoe, and has worked in several productions that Gary has directed. Including a stunning performance in the Walkabout production of Stuart Dybek's The Coast of Chicago at Lookingglass, adapted by Laura Eason.
Larry talks about what it's meant to work in the unparalleled Chicago theatre community. And about being naked on stage. Not to be missed. More info and photos can be found on Larry's website.
Kiss of Death
Sally Forrest: From The Telegraph obit – "Sally Forrest, who has died aged 86, was an actress and dancer who might have languished in the MGM chorus line had she not been "discovered" by the British-born actress and director Ida Lupino." read her fascinating life story
P.J. Paparelli, Artistic Director of American Theatre Company. Read this piece by Chris Jones about why PJ Paparelli mattered: PJ Paparelli
Gary talks about famed New York Times obituary writer Margalit Fox, and reads from The Paris Review article about her and her work: The Art of the Obituary: An interview with Margalit Fox