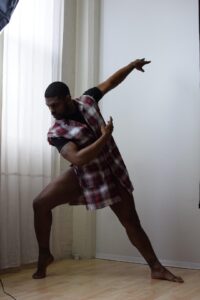 Booth One first encountered Breon's work seeing The Total Bent, produced by Haven & About Face Theatres. We were all blown away by Lili-Anne Brown's direction and the marvelous performances, including friend of the show, Robert Cornelius and new friend, Breon Arzell, who also choreographed this great musical. Here are some of the rave reviews. The production design was extraordinary. We were especially wowed by the choreography and costumes, designed by previous guest and friend, Christine Pasqual.
You can catch some of his brilliant work in the remote production of Kill Move Paradise. Absolutely not to be missed. We have seen a lot of attempts to capture great theatre on video and this is exceptional. A true masterpiece, directed by dear friend of the show, Wardell Julius Clark. Read one of the many great reviews here.
Much more to say, but we want to get the audio published now. Will write more ASAP.