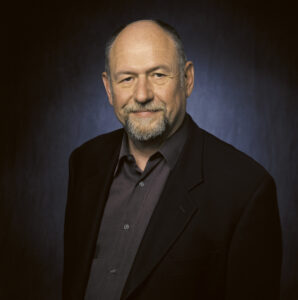 Dennis Zacek, founding member and Artistic Director of Victory Gardens Theatre for 34 years, joined us in the Booth for a fascinating conversation about playwrights, directing, and the history of Chicago theatre. He shares his experiences directing over 250 productions, including his current production of Waiting for Godot, which runs at Victory Gardens through December 15.
Dr. Z is an icon of the Chicago theatre community, having been at the forefront of the storefront theatre movement in the mid-1970s. In 2014, Victory Gardens received the special Regional Theatre Tony Award for outstanding contributions to the American theatre landscape.
The Zacek Tapes is a fascinating book filled with interviews with Dennis about many aspects of his life in the theatre. We couldn't recommend it more highly!
More notes to come…
Kiss of Death
Jessye Norman, American opera singer and recitalist. A dramatic soprano, Norman sang a broad repertoire and avoided being limited to one kind of genre. She famously stated that "pigeonholes are for pigeons" and that she was "attracted to the unusual". A towering figure on operatic, concert, and recital hall stages, Norman leaves a vast catalogue of recordings. NY Times music critic Edward Rothstein described her voice as a "grand mansion of sound", and wrote that "it has enormous dimensions, reaching backward and upward. It opens onto unexpected vistas." Jessye Norman was 74. Read the full NYTime obit here.