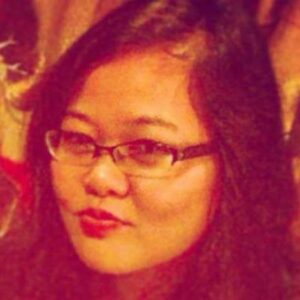 Christine has created beautiful designs for many of our all-time favorite productions! Check out this list of her recent projects! From Dutch Masters to La Ruta to East Texas Hot Links and To Catch a Fish. All great, great shows!
The costumes we think were the most breathtaking were for The Total Bent. Robert Cornelius's suits (and shoes!) were just perfect, as were all the other costumes, especially the cape she made for Gilbert Domally's character.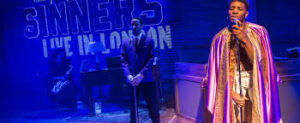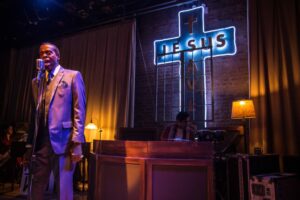 Much more to say. Want to publish the audio of this great interview and will update these show notes very son!