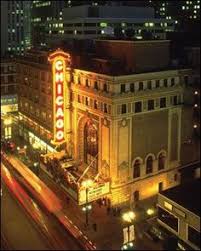 It's Gary and Frank together in the Booth for a cavalcade of theatergoer notes on shows we've recently seen around Chicago. First off, Frank tells us about his adventures in speech competition judging that's kept him away from home the past month. By all accounts, the dazzling array of young talented actors and orators is promising news for the future of theater and performance in the Chicago area.
Just this afternoon, our boys went to Northlight Theatre to see the world premiere play Landladies by Sharyn Rothstein, directed by Jess McLeod. As luck would have it, this sparkling three-hander features actress Leah Karpel, who Frank has known since she was a baby some 25-odd years ago. Leah was gracious enough to spend a few minutes with us after the show talking about her role and the privilege of appearing in a world premiere, and we bring you some of that remote interview in this episode. Running through April 20.
Next, we traveled to the Den Theatre to see a truly inspiring and brilliantly produced musical show called The Total Bent. Written by the acclaimed singer, songwriter, founder and leader of the punk-rock combo The Negro Problem, Stew, and his writing partner Heidi Rodewald, The Total Bent traces the lives of an established Gospel and R&B singer (magnificently played by Robert Cornelius) and his upstart young son (a dazzling debut by Gilbert Domally) as they navigate show business and the total bent of their lives together and apart. Though closed now, this show was one of the finest productions Chicago has seen in many years, so keep your eyes peeled for a revival. Director Lili-Anne Brown does amazing work keeping the story and the tension moving. Teaser Alert: Robert Cornelius and Lili-Anne Brown will be our guests next time on Episode 96!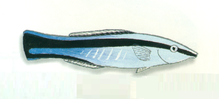 Have you heard of the very smart fish that scientists think can recognize itself in a mirror? Until now, the only species to have passed the mirror test were great apes, bottlenose dolphins, killer whales, Eurasian magpies and a single Asian elephant. Add to that list the cleaner wrasse, a 4-inch fish that lives in coral reefs. Read the full story here. Along those lines, Gary wishes that some annoying theatergoers were more self-aware!
A Caryl Churchill play called A Number is receiving a striking production at Writers Th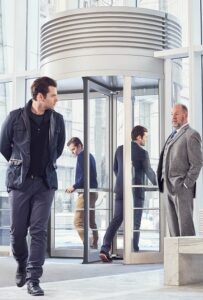 eatre this spring. Running through June 9 in the Gillian Theatre, this 65-minute show is about parenting, cloning and going back to try to fix mistakes in your life. Gary was a bit lost in the narrative at times, but the two performances by William Brown and Nate Burger are compelling. Directed by Robin Witt, it's a roller coaster ride through a strikingly familiar future. As always with Writers, the production values and quality are top-notch. You can't go wrong with an evening out at Writers Theatre.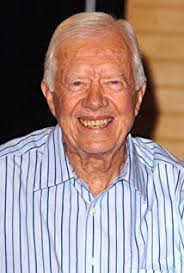 Former President Jimmy Carter has become the longest-living president in US history. This past week, Mr. Carter, the nation's 39th president, reached the age of 94 years and 172 days. He has enjoyed the longest post-presidency in American history. His tireless resolve and heart have helped to improve life for millions of the world's poorest people. God bless Mr. Carter and his continued work for those in need.
I'll Be Seeing You (aka Kiss of Death)
Stanley Donan – The director and choreographer of classic musicals such as Seven Brides for Seven Brothers, Singin' in the Rain, Royal Wedding, The Pajama Game and Damn Yankees. Mr. Donan was frequently overshadowed by his collaborator Gene Kelly, but they made a grand team. By 1960, the Metro musical was no more and Donan became an accomplished director of comedy, romance and spoof thrillers, such as Charade and Two for the Road. Mr. Donan was married five times and is survived by his long-time partner, the writer, director and actor Elaine May. Stanley Donan was 94. Read the full Guardian obit by David Thomson here.