We welcome to the Booth this week the very talented and vibrant Jerre Dye. Recommended by a recent genius guest, Cecelia Wingate, Jerre is a Southerner by birth, having grown up in a small town in Mississippi. He is a playwright, actor, director and opera librettist, now living in Chicago. Fellow Mississippi playwright Beth Henley, whose play Crimes of the Heart earned her a Pulitzer Prize in 1981, praises his lyrical voice and distinctly Southern sensibilities, proclaiming him "a vibrant force in the American theater." Jerre's plays Cicada and Distance were both nominated for Joseph Jefferson awards.
First off, Frank tells us about seeing our friend Christine McHugh's one-woman play Parents Must Be Dead at the Greenhouse Theatre. By all accounts, the evening was a smashing success, with a full house and great audience response. Congratulations, Christine! We learn that the somewhat odd title refers to a friend of Christine's preference listing on a dating website. A bit maudlin, but at least he's honest.
Gary reminds our listeners that they can hear the Booth One crew interviewed on the Rick Kogan After Hours radio program on the WGN website. To listen to Rick's jaw-droppingly generous words about our show, click here.
Jerre takes us through his upbringing, his school days in Memphis, and his foray into acting in Hollywood. Big brother John Dye was his mentor, inspiration and role model. Highlights from his LA days include teaching Lily Tomlin how to clog(!?) and appearing as a dancer in the 1993 film of The Beverly Hillbillies with J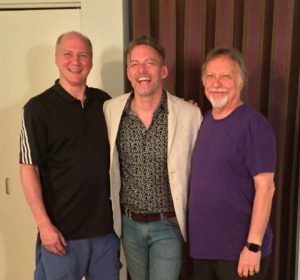 im Varney. His mentor at University of Memphis was Gloria Baxter, who was a classmate and friend of Frank Galati's at Northwestern.
As film fans, we love a well-written movie review, even if it's a pan. A couple of snippets from the the recent Keanu Reeves/Winona Ryder film reviewed in the NY Times: "'Destination Wedding' is torture."; "Nothing is as ailing as the screenplay." Almost worth going to see it just for the train wreck!
Jerre talks about becoming an opera librettist and how that writing style and process differs from, and is similar to, his playwrighting. He first got involved with opera six years ago doing a project in Memphis creating several different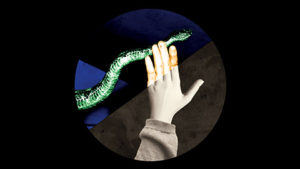 stories about the people who worked at a now-shuttered Sears distribution complex. His opera career has advanced from there to the point where he's now at work on a project called Taking Up Serpents with composer Kamala Sankaram to be presented by Washington National Opera at the Kennedy Center. The piece runs January 11-13 in Washington. Jerre has many other projects in the works and we're excited to see them come to life. As Jerre says, "Everybody's born with a story. It's like a spell."
In our Good Times and Bum Times segment, you'll hear about the first raw-meat vending machine now operational in upstate New York (a dream invention for carnivore Gary), and you'll meet Jessie, the foul-mouthed Macaw who shocked rescuers on a London roof top with a barrage of F-bombs.
Jerre and the boys play a little Chat Pack and we learn about Olympic dream events, books they would write, and least-favorite education courses they've taken. As always, this segment reveals some fascinating insight into our guest and hosts.
Kiss Of Death:
Nabi Tajima, recognized as the World's Oldest Person
Born in 1900 in Araki, Japan, Ms. Tajima was the last known person born in the 19th century, and one of the few people who could recall a time before World War I. She had nine children and 160 descendents, including great-great-great grandchildren. Nabi Tajima was 117. Read the full Washington Post article here.