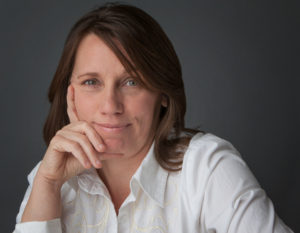 Booth One welcomes Mary Jo DuPrey, who recently visited Chicago from Los Angeles for some meetings about possible directing projects.
Mary Jo trained as an actress at Vassar. She then worked with her sister Katie Agresta, a legendary vocal coach, managing her "rock & roll vocal studio" on the upper west side, where she also learned how to teach singing with Katie's amazingly effective approach and exercises. Check out this list of notable students!
Mary Jo then moved to L.A. where she had a successful acting career. She also taught acting and singing in UCLA's musical theatre program, and tells us about how she came to be such a sought-after vocal coach for spoken and singing voices.
She tells great stories about working with her clients, including how she got connected with Daveed Diggs through their mutual friend and collaborator, composer and sound designer Jonathan Snipes.  Mary Jo worked closely with Daveed while Hamilton was being developed. Read his description of working with her here. Don't miss her spellbinding story about being invited by Alex Lacamoire to Hamilton's  first music stand read! She made two bold predictions that day that came true.
Mary Jo gives Gary a short voice lesson and offers to work with him via Skype! She is a master at her craft and approaches the voice in a totally holistic manner. Interested in scheduling some lessons? Contact her here. Mary Jo is the only certified West Coast teacher of the Katie Agresta Vocal Technique. She cites Patsy Rodenberg, Head of Voice for the Royal National Theatre as another major influence.

Mary Jo recently got an MFA in Directing at UCLA and is loving directing there and at professional theaters in L.A., such as the beautiful outdoor repertory theater in Topanga Canyon, the Theatricum Botanicum. She directed our friend and recurring guest co-host Paul Stroili in August: Osage County and he thinks the world of her. We are looking forward to her first Chicago-based project and will let you know when that happens.
Other topics of interest in this week's episode:
Elephant Rescue at Sea off the coast of Sri Lanka
36 Questions – The Musical Podcast
The Fair Maid of the West in Oak Park directed and adapated by Kevin Theis
Kiss of Death:
Barbara Cook – Legendary actress, cabaret and concert star receives a final musical tribute on her deathbed from some of the great entertainers she worked with during a 7-decade career. Read about Ms. Cook's final days.