Gary and popular co-host Paul Stroili, welcome special guest Mark Larson to the Booth. Mark is an educator, writer and oral historian, currently working on a book of interviews called Ensemble Chicago: The Making of a Theater Town, An Oral History. Mark has spoken to literally hundreds of theatre professionals, spanning the Chicago theatrical eras from the early 1950s to the present. From Joyce Piven and Alan Arkin to Michael Shannon and Evan Linder, Mark has recorded the stories of playwrights, actors, critics, designers, stage managers, teachers, comedians, artistic directors, producers, executives, and everyone in between. We know you will enjoy hearing our lively discussion about the birth and growth of the Chicago theater scene and the players who made it possible. Mark's book will be released in 2018.
You might also enjoy reading more about the incredible story of the rise of theater in Chicago in legendary critic Richard Christiansen's book A Theatre of Our Own, A History and Memoir of 1,001 Nights in Chicago.
A follow up to last episode's teaser on Michael Phelps swimming against a Great White Shark. Sadly, Phelps didn't win! – no limbs were sacrificed, but he lost by 2 seconds! More from the Hollywood Reporter here.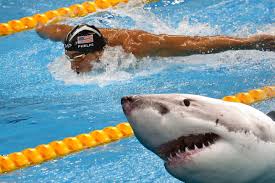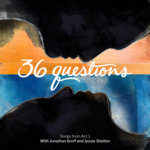 The 36 Questions – also know as the Experimental Generation of Interpersonal Closeness study – is now a MUSICAL PODCAST! Starring Jonathan Groff (of Hamilton fame) and Jessica Shelton. Gary, Mark and Paul play some of the questions from the study, designed to make the participants fall in love! Learn more at Entertainment Weekly, and listen to the full musical at the Two-Up Productions podcast studio.
Kiss of Death:
Dr. Shigeaki Hinohara, Japanese Longevity Expert, Dies at (or Lives to) 105. What a remarkable life. Not only was he a pioneer in Japanese medicine, but he wrote a best seller at 101!
Read the full NYT Obituary here.