Our special guest in the Booth this week is Sean Graney, the highly acclaimed Artistic Directo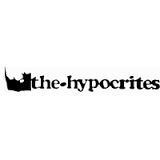 r of one of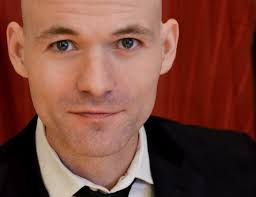 our favorite Chicago off-Loop theater companies, The Hypocrites. While Roscoe continues to recover from his health condition, Gary goes one-on-one with Sean in a lively and informative discussion of Graney's background, his founding of The Hypocrites 20 years ago, his experiences with acting, playwriting, adapting and directing, and a host of other theatre-related topics.
Sean began his theatrical life in Boston. After school, he chose Chicago as the place to lay down his creative roots. Sean has received wide recognition for his vibrant and forceful productions of Gilbert & Sullivan's The Mikado, Pirates of Penzance and HMS Pinafore, and his ground-breaking All Our Tragic, a tour de force adaptation of the 32 extant Greek tragedies, performed in one 12-hour cycle (with meal breaks, of course!). Gary asks Sean about his approach to running a theater company, the nature of collaboration, and his style of working to adapt classic pieces of the theater canon.
We also discuss the recent developments within The Hypocrites that have led Sean to cease current operations and to reorganize the company under a different business model. It's fascinating conversation and a must-listen for anyone who is considering starting a theater company or is struggling to remain viable in this rapidly changing cultural environment. Sean reveals what he's working on now and how this new show – related to All Our Tragic – will be developed and work-shopped in several environments. Cannot wait…
Along the way, Gary mentions another long-running operation that has recently announced it is ceasing its presentations – Ringling Bros. and Barnum & Bailey circus, The Greatest Show on Earth.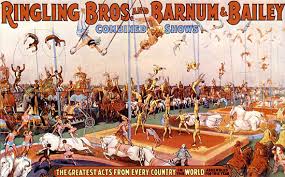 Declining attendance and low ticket sales, attributed in part to the removal of the elephant acts from the show, have led the Feld Corporation to pull up the tent stakes and call it a day, after 146 years of bringing live circus entertainment to millions of young and old alike. Grateful to have seen the show this past November and will always have fond memories of watching the childrens' delight at the spectacle.
Gary relates his experience seeing the documentary film, "The Best Worst Thing That Ever Could Have Happened,"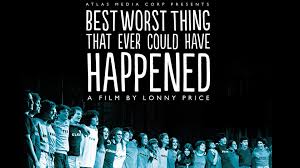 an account of the making of, and untimely demise of, the Sondheim/Prince musical Merrily We Roll Along. This fine film from director Lonny Price is a treasure trove of original production footage, audition tapes, and interviews with all the leading participants, including original cast members and Sondheim himself. It's not in wide release so you'll have to seek out your favorite art house or local film forum. But it is well worth the effort. A must-see for all theatre fans or musical geeks – like us!
Finally, Sean and Gary discuss the recent benefit performance of their award-winning production of Our Town, directed by and featuring David Cromer, in a staged reading at the Steppenwolf Theatre. It was an emotional evening, and the Chicago theater community was out in force to show their affection and solidarity for a struggling company of brothers and sisters. To support The Hypocrites in their reorganization, or to donate to their mission of presenting challenging and engaging theater, go to www.the-hypocrites.com or click here to get to their donate page.
Kiss of Death
Roberta Peters – Coloratura Soprano With a Dramatic Entrance
Ms. Peters was possessed of a light, fleet instrument and a prudent awareness of what her voice could and could not do. In 1951, she was thrust into the limelight as a last minute replacement for an ailing soprano in the Metropolitan Opera's production of "Don Giovanni". Like her contemporary Patrice Munsel (previously profiled in Episode 42), Ms. Peters came of age during the Golden Age of television, and became familiar to audiences around the world through her many guest appearances on "The Mike Douglas Show" and "The Ed Sullivan Show" in the 1950s and '60s, and a score of other TV guest starring roles. Ms. Peters was 86. Read Margalit Fox's NYT Obit here.