We celebrate Booth One's 50th! episode with guest co-host, Jim Reho. For the past several years, Jim has resided in the Brighton Park neighborhood on the South Side and joins us to give a great tour. Learn more facts about Chicago's South Side.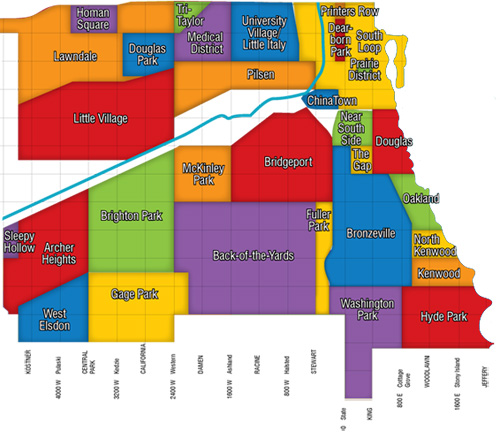 Jim reports on some of the highlights in his part of Chicago. For starters, check out some of the best thin crust pizza anywhere at Vito & Nick's, 84th & Pulaski. They have been around for 90 years!
Another Reho favorite is a place that serves Korean/Polish cuisine. We are planning a "Roscoe at Large" visit to check out this great concept at Kimski! Read a 4 star review here.
For excellent musical programming in a beautiful setting,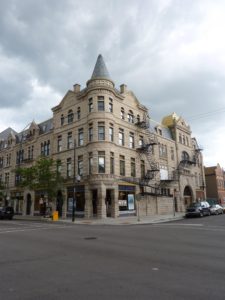 hear a concert at Thalia Hall. Built in the 1890's as a replica of the Prague Opera House, it was one of the most ornate theaters of its time. Located in the Pilsen neighborhood, it has wonderful acoustics and you can even rent part of the balcony. Talk about Booth One! Check out the fascinating history. We are planning to see a show there and will report back.
Between Christmas and New Years was the highest grossing week in Broadway history. 359,495 people saw a Broadway show that week. Jim talks about his favorite classic American musicals, including Carousel, a Booth One favorite. Listening to the original cast album the other night, Jim says there are 4 indelible songs he can list off the top of his head. He asks Gary if there are any songs in Hamilton that will live throughout history. Gary's response is there are probably half a dozen. Jim reveals that while he majored in English, his undergraduate minor was in – get this, the History of the American Musical Theatre!
Gary reports on his trip to Writers Theatre to see East Texas Hot Links and says, "You will not see better acting anywhere…It is a powerful, bold and troubling statement. I couldn't recommend it more highly." Read one of the many rave reviews here. This Pulitzer Prize finalist was written by Eugene Lee and directed splendidly by Ron OJ Parson. Speaking of Ron, he's directed a production of Blues for An Alabama Sky, running now at the Court Theatre in Hyde Park. We are looking forward to a featuring the marvelous Court Theatre on an upcoming episode.
Gary talks about the Kennedy Center Honors, which featured a stunning tribute to Mavis Staples by Bonnie Raitt and Andra Day, backed by a gospel choir. Read details here.  And watch President Obama's introduction here. Jim and Gary discuss Bonnie Raitt's lovely relationship with her father, John, who was the original Billy Bigalow in Carousel in 1945! See John and Bonnie sing a gorgeous duet of Hey There with the Boston Pops when he was 85.
Another highlight of our winter theater season on Booth One was seeing The Christians at Steppenwolf. Gary and Jim talk about the fascinating questions the show raises about faith, death and forgiveness. Again, with crazy good acting – across the board! Chris Jones' review for the Chicago Tribune gives you a great sense of the play. Try to see it in person. Unforgettable! Gary calls for a sequel.
Kiss of Death: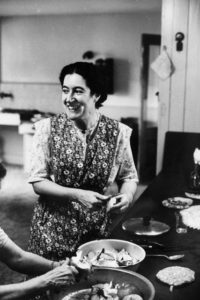 Learn about Sister Francis Ann Carr, a powerful member of the Shaker community.  Read full obituary.
From the Times Union obit, "The Shakers are a Christian religious group founded in 18th century in England. They practice a celibate and communal lifestyle, pacifism, and their model of equality of the sexes, which they institutionalized in their society in the 1780s, the group's website explains…They are also known for their simple living, architecture, and furniture."
The Shakers offered homes to children or families who had nowhere else to go. Sister Francis was one of the last three practicing Shakers in her communal village.