Roscoe and Gary feel on the cusp of stardom and celebrity as they record Episode 48 in time for the holidays. Basking in the great feedback and listener response to our Charna Halpern interview on the last episode, the boys dream of Booth One seating at the great establishments of the world, particularly the Old Ebbett Grill in Washington, DC, where the shellfish is always fresh and the oysters are always briny and cold.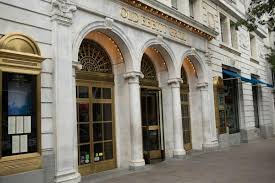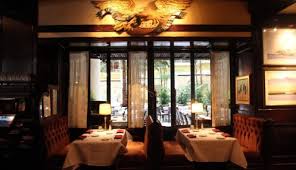 We announce the winner of our Hamilton ticket raffle – that lucky someone who will accompany Gary and Roscoe to the Chicago production on Dec. 4. And the winner is……Fran Bernstein, long-time friend and fan of the show! Congratulations, Fran. We'll see you at the PrivateBank Theatre on the aisle! And don't forget we have the VIP Experience before curtain and at intermission. How Booth One of us….
Gary and Roscoe take a tour of the current Broadway season, noting that the aforementioned Hamilton grossed $3.3M last week, the most money ever made in a single week by a Broadway show. Natasha, Pierre and the Great Comet of 1812 also cleared the $1M mark (much to Roscoe's consternation), joining the ranks of The Lion King, Wicked and Aladdin. Another new Broadway show, Heisenberg, prompts Roscoe to share one of his great unpleasant theater-going experiences of all time. Hint: I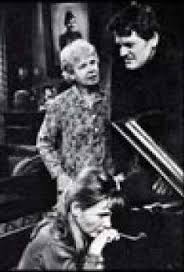 t involves a faulty hearing device and a Wednesday matinee crowd. And tickets for Sally Field in The Glass Menagerie appear to be selling briskly for a March opening. Lost footage of a filmed version of this play from the 1960's starring Shirley Booth of Hazel fame and Hal Holbrook will be aired on Turner Classic Movies during December.
Gary went to the circus again. For the first time in 134 years without elephants. But it's still an experience not to be missed. Booth One tip: Sit as close as you can without being in the front row. It's worth it for the smell of the greasepaint and the roar of the crowd. As well as the snarling of the lions and tigers. Here's an image of Gary in his souvenir pachyderm hat!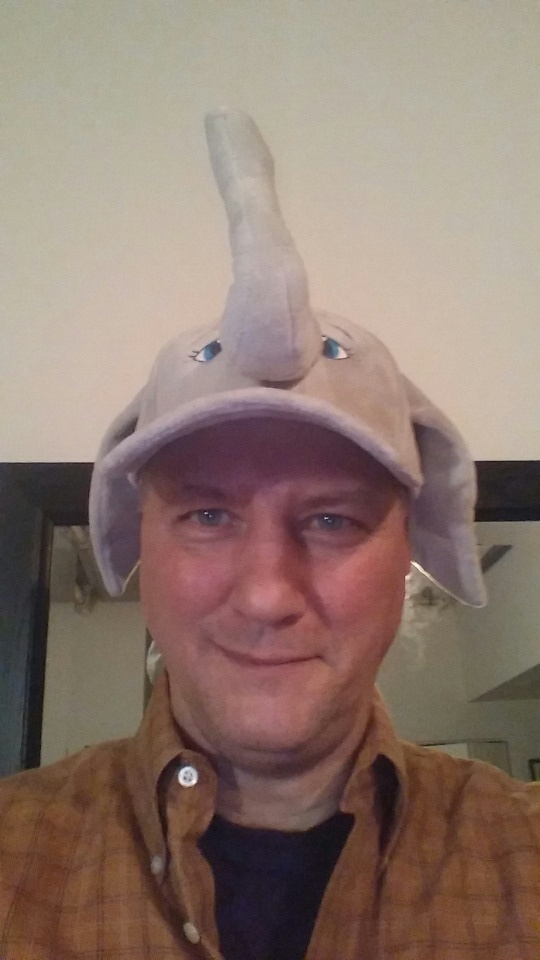 On a related note, Elephant Polo will now be disbanded in Nepal in the continuing and important effort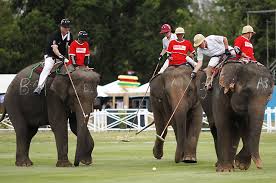 s for elephant conservation and welfare. Though widely known for it's humane treatment of the animals since 1982, a spokesperson for the International Elephant Polo Championships said, "We've always been ahead of the game in the way we treat our elephants, but we prefer our elephants to remain as elephants, and elephant polo is hardly that." Live long and prosper, you great giants of the jungle.
It's been a stellar season for great movies, but we rue the fact that many of the smaller films come and go so quickly in Chicago to make room for the holiday blockbusters. Some films we wish stayed around longer so we could see them are Moonlight, Loving, Birth of a Nation and Inferno. Roscoe mourns for Warren Beatty and his new film Rules Don't Apply, which received mixed notices but can only be seen at 10:00am at one theater in the city. And has per screen grosses in only the hundreds of dollars. Sad.
It's A Wonderful Life has always been one of Gary's favorite films, and this holiday season he visited the Li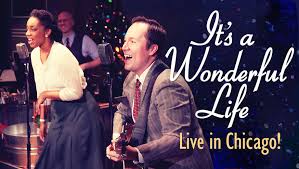 ve in Chicago version presented by American Blues Theatre. It's a clever, well-produced, and highly entertaining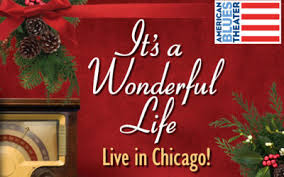 piece of theatre, and Gary recommends it as a perennial must-see. To give our listeners a flavor of the presentation and the high quality of the actors involved, we've inserted a few excerpts from the production, courtesy of the American Blues Theatre publicist and friend of the show, Cathy Taylor. You'll hear George Bailey, Bert & Ernie, Mary Bailey, Mr. Potter, and the unique talents of a great Foley artist. If this doesn't put you in the holiday spirit, we don't know what will.
Another installment of Remembering Roscoe highlights the life of Howard Johnson, graduate of Monticello High School in 1912. A true story of triumph of the human spirit. Inspiring, moving, and a story worth remembering.
A final theatre experience for this week is our viewing of I Am My Own Wife at the About Face Theatre. Beautifully directed by Artistic Director Andrew Volkoff, this play was developed by About Face in 2003 and went on on to win a Tony Award for Best Play and the 2004 Pulitzer Prize for Drama. Sensitively portrayed by the luminous actress Delia Kropp, the main character Charlotte von Mahlsdorf survives the Third Reich and Communist regime in East Berlin and lives to tell her tale. Expanded by playwright Doug Wright from his original one-person play, Gary highly recommends this production.
Kiss of Death
Lupita Tovar, a Star in the Spanish-Language Dracula
A Mexican-born actress who began her career as an alluring heroine in the Spanish-language version of the 1931 horror classic Dracula, Lupita Tovar is widely considered to be the impetus for the creation of the Mexican film industry. Invited to Hollywood at 18, she was ranked No. 1 in her screen test for Fox Pictures, and signed ta $150-a-week contract for one year. The Spanish-language version of Dracula was shot from 7pm to 7am, after the English-language cast had gone home. Ms. Tovar never crossed paths with Bela Lugosi. Her movie career lasted less than 20 years, but her work significantly helped promote Mexican cinema – so much so that she came to be known as the "Sweetheart of Mexico". Lupita Tovar was 106. Read full obit here.