Gary and Roscoe record Episode 47 before a live audience at Steppenwolf's 1700 Theatre as part of the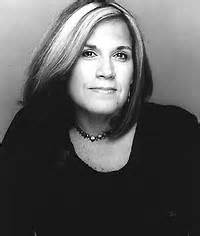 1st Annual Chicago Podcast Festival. Special guest in the Booth Charna Halpern discusses the legendary iO Theater in Chicago, and her work over a 30-year career using improvisation to develop and discover future comedy stars.
Her theaters have been a prime conduit of talented performers, writers, and directors for film and television. Graduates of the iO have appeared on Saturday Night Live, The Colbert Report, The Daily Show and Late Night with Conan O'Brien, among dozens of others. Mike Myers called Charna Halpern "The Uta Hagen of comedy." And the New York Times labeled her "The Hidden Architect of Modern Comedy."
Alumni of the iO include Adam McKay, Tina Fey, Amy Poehler, Stephen Colbert, Chris Farley, Bill Hader, Seth Meyers, Jason Sudeikis and Vince Vaughn. Under Halpern's direction, the iO Theaters are producing the next generation of artistic geniuses. Charna shares her insight, experiences and advice to aspiring improv performers in a delightful 45 minutes.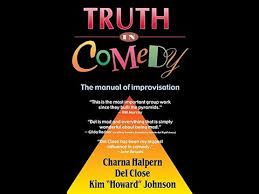 We promote Charna and Del Close's book Truth in Comedy – The Manual of Improvisation, widely considered to be the improv "bible" for those wishing to learn the techniques, games and structures of long-form improv and "Harold". And if you want to learn more from Charna, get her latest book Art by Committee, a guide to advanced improvisation that includes a DVD showing her principles in action.
In a couple of digressions, Gary announces the giveaway of a Hamilton ticket for the lucky winner of a raffle, culled from those who sign up for our A-List at Booth-One.com before November 28. And Roscoe describes his recent New York trip to see Natasha, Pierre & the Great Comet of 1812 at the Imperial Theatre.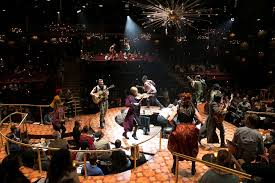 Suffice it to say that audience participation does not figure highly in Roscoe's enjoyment of theatrical entertainment.
Finally, Charna shares her love of animals, particularly her efforts to rescue and find foster homes for dogs. She explains why the ACC animals need homes the most.  For more information on adopting a pet from Animal Care & Control in Chicago, go to this site.
She also tells us about the fascinating work she did in Africa with orphaned elephants through David Sheldrick's Wildlife Trust. And describes what it was like to take walks with a wily giraffe named Kiku. As you know, we love elephants on Booth One!