Gary and Roscoe romp through a medley of miscellany, joined unexpectedly by frie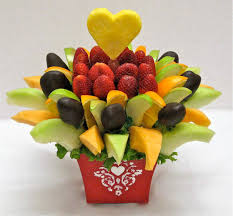 nd-of-the-show Paul Stroili of Episode 43 fame. Paul was loitering outside an Edible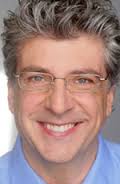 Arrangements franchise near our studio, shamelessly advertising for his new hit Chicago show Tony n' Tina's Wedding. So Gary invited him in for a visit and a chat on the air. More about Edible Arrangements than you ever wanted to know…
Roscoe reviews The Scivvies for our listeners – singer/actor/musicians Nick Cearly and Lauren Molina from New York, who perform in their underwear stripped down arrangements of eclectic covers and eccentric originals. Roscoe "charms" other patrons seated near him at the event, which featured guest appearances by musical artists from Hamilton and Wonderful Town. Roscoe's informed notice? Two big thumbs up!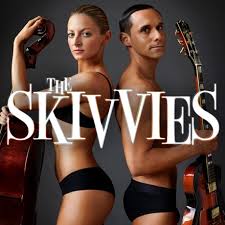 Gary finally sees Wonderful Town at the Goodman Theatre before closing and his take concurs with Roscoe's – a brilliant re-imagining that simply shows what a theatrical genius like Mary Zimmerman and a stellar cast can do with somewhat mediocre musical material. Marvelous performances all, especially by leads Bri Sudia and the aforementioned Lauren Molina. Bri Sudia gives a performance that Gary imagines is reminiscent of a young Fanny Brice or Ethel Merman in her heyday.
We can't avo
id discussing the unanimous stellar reviews that Paul and his production of Tony n' Tina's Wedding have received in all the Chicago media. The acting, the direction, the venue, the music and the original 1980's theme make this one of the must-see events in the city this season. Despite the Chicago Cubs' World Series run diverting audiences to their TV sets this October, T n' T is playing to large and repeat crowds, offering an actual church wedding ceremony, an interactive reception, loads of great 80's music, full Italian dinner, champagne toast and real wedding cake. Paul discusses the extraordinary work by the cast and their dedication to naturalism and honest improvisation. Go to www.tonylovestina.com for information and to order tickets. Hurry, though, as it only runs through January 14, 2017.
Another shout out from Roscoe and Gary about their experience at the famous iO Theatre improvisation space, where they saw the Improvised Shakespeare Company. Smart, funny,
sophisticated, inspiring and downright thrilling, this troupe of actors and improvisers create a full 2-hour Shakespearean-style play with just a single suggested title from the audience. Ours was called "Without Handlebars" and was hilarious from start to finish. From mistaken identities to rhyming couplets, from iambic pentameter to mismatched lovers, you'll swear you're watching a fully written and prepared script. But NO! It's being made up on the spot for the first – and last – time ever! This is the perfect date night event, and it's only $16. Worth at least twice that. Enough gushing….GO!
Gary, Roscoe and Paul bandy about Broadway's The Cherry Orchard reviews, George Bernard Shaw, War Paint and actress Kate Shindle, appearing in the national tour of Fun Home. Then we revisit Roscoe's grandfather's scrapbooks in our new recurring segment, Remembering Roscoe.
And have you heard about the Ruby Slippers at the Smithsonian Institution? Their home for nearly 40 years, the slippers a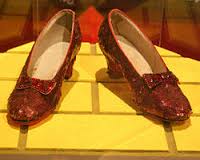 re in dire need of repair and refurbishment. The Smithsonian is trying to raise $300,000 through a Kickstarter campaign for the year-long task. Seems to us like a lot of money…They're a mismatched pair but evidence proves that they were indeed worn by Judy Garland in The Wizard of Oz. As of this recording, the Smithsonian was over half way to their monetary goal with nearly a month left to go, so it's safe to say they will achieve the necessary amount and we can look forward to seeing a pristine pair of Ruby Slippers on display in the not too distant future. Paul relates a story of finding a pair of shoes, with the heel designed like the Ferris Wheel at the 1893 World Columbian Exhibition here in Chicago, hidden behind a wooden panel in a local bar.
In preparation for our interview with Charna Halpern, owner of the iO Theater, at the Chicago Podcast F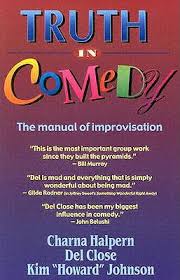 estival on November 19, Gary boldly proposes an Improv game between the three of them. While this exercise will not go down in history as an instant classic, some hilarity ensues as the boys grapple with Truth in Comedy and the difficulties of successful improvisation. Don't watch this space anytime soon for news of us being booked at the iO Theater or Second City! Perhaps Charna will give us some pointers.
Kiss of Death:

Agnes Nixon, Soap Opera producer and writer who put taboo subjects on TV.
Ms. Nixon virtually reinvented soaps with the 1968 premiere of One Life to Live, which featured a multi-racial cast. Her favorite creation, All My Children debuted in 1970, and three years later a character on the show was the first on TV to undergo a legal abortion after the Supreme Court's Roe v. Wade decision. The grand dame of daytime drama, Nixon was a true trailblazer, writing for Search for Tomorrow, The Guiding Light, As the World Turns and Another World. She wasn't trying to break barriers, Nixon stated, but thought it was insane to say that entertainment and public service can never be in the same story. Devoted to long-range plotting, she followed the maxim "We don't just live the high points and the low points, we live minute by minute". Agnes Nixon was 93. Read LA Times obituary here.