Gary and Roscoe return once more to the friendly confines of Steppenwolf Theatre to chat with two of the creative geniuses behind a terrific new play, Byhalia, Mississippi, now getting a remounted production through August 21st at the 1700 Theatre, under the auspices of Steppenwolf's Visiting Company Initiative.
Playwright Evan Linder and Director Tyrone Phillips share their thoughts on the creative process of crafting a play, working organically with actors and designers, growing up in the South, their first experiences in the theatre, and the themes addressed in Byhalia, Mississippi.
Evan is a founding member and the Co-Artistic Director of The New Colony theatre company. He works as a playwright, actor and director and teaches playwritin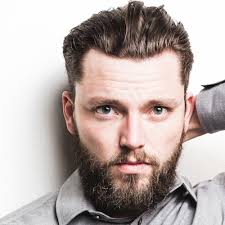 g at the University of Chicago. Evan grew up in Memphis, TN, just a few miles up the road from Byhalia, and is a graduate of the College of Charleston in South Carolina.  Other works include 11:11, Frat, The Warriors, B-Side Studio and 5 Lesbians Eating a Quiche, which was named Best Overall Production at the 2012 NYC International Fringe Festival, and enjoyed an off-Broadway run as part of Soho Playhouse's 2012-13 season.
Tyrone is the founding Artistic Director of Definition Theatre Company and has serve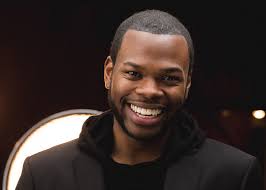 d on the artistic staff of Writers Theatre. Named by Chris Jones of the Chicago Tribune as one of the "Hot New Faces of 2015", Tyrone is a graduate of the University of Illinois Urbana-Champaign. In addition to his rising acclaim as a director, he is an accomplished actor, with credits from Definition, Steppenwolf, Windy City Playhouse, Prologue Theatre Company and Milwaukee Repertory Theatre.
Byhalia, Mississippi is a play about forgiveness, acceptance, love and the very core ideas of family. Jim and Laurel Parker are about to become new parents. They are broke. They are loud. They are "proud white trash." When Laurel gives birth to their long overdue child, she and Jim are faced with the biggest challenges of their lives. Byhalia, Mississippi explores a couple in the midst of turmoil and a town with a racially-charged past that finds its way into the present.
Gary calls it the "finest new play he's seen in a very long time." Right up there with Stephen Karam's The Humans. Tyrone refers to it as "a future classic." All agree that this play will find a wider audience and that many productions across the country are in the offing. Listeners, please keep your eyes peeled for a new production happening near you. This is one theatrical experience you won't want to miss.
Kiss of Death:
Marni Nixon, Hollywood's leading "Ghost Singer" in the 1950s and 60s. It's her crystalline soprano that pours from the mouths of Deborah Kerr in The King and I, Natalie Wood in West Side Story and Audrey Hepburn in My Fair Lady, among dozens of others. Because Hollywood didn't want audiences to know its stars couldn't sing, Nixon's contributions went uncredited. For singing the part of Anna in the film and recording of The King and I, she received a total of $420! Ms. Nixon, who continued singing into her 80s, eventually came to regard her heard-but-not-seen life with affection, touring the country in her one-woman show "Marni Nixon: The Voice of Hollywood", and writing a memoir in 2006 titled "I Could Have Sung All Night." Ghost singers, once a Hollywood mainstay, have now, for the most part, become ghosts themselves. Marni Nixon, one of Hollywood's unseen stars, was 86. Read full Bio here