Gary and Roscoe weren't able to get Blanche, Willy, George or Martha on the show this week, so they have to depend on the kindness of strangers. More on that in a minute, but first….
The strangest stranger of all, Carly "Lilith" Fiorina, took only 6 days to bring Ted Cruz's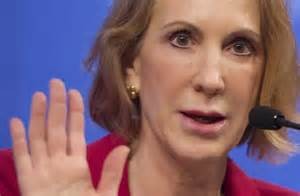 presidential campaign to ruin – 5 years and 357 days less than it took her to destroy HP! Like a bad penny, she keeps turning up. Won't surprise the boys if she is Trump's VP choice. Watch Carly do a disappearing act as she falls from the stage at a Cruz rally recently. Talk about taking a dive!  Video here.
Sheridan Smith, star of Funny Girl on the West End in London, has been missing performances and is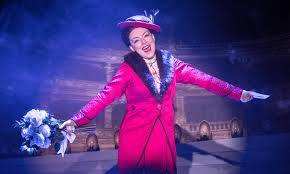 now on a leave of absence from the show. Rumors abound as to why and for how long, but unkind media and Twitter posts have fanned the flames. Roscoe and Gary are hoping to see this show on Broadway next year, but this could be a blow to the chances of seeing Ms. Smith in the Fanny Brice role. Read more about these happenings and what her understudy has to say in this Daily Mail article. read more here
We look back with amazement on our astonishing good luck and fortune during our recent trip to New York, not only spending time with Chita Rivera (listen to Episode 32 for the full Booth One interview), but getting into a sold out Hamilton! The odds of both happening are astronomical.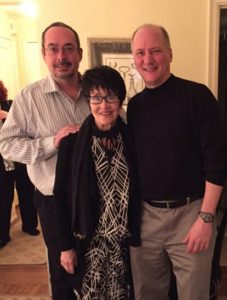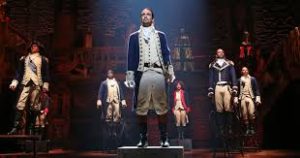 Have a Booth One Experience you'd like to share? Go to Booth-One.com and post something on our website and we'll share it on the air!
Gary and Roscoe venture up to the new Writers Theatre building to see Death of a Streetcar Named Virginia Woolf: A Parody, created in collaboration with Chicago's Second City. go to website  Clever and hilarious, the show features a stellar performance by one of our favorite stage actresses Jennifer Engstrom as Blanche DuBois. Read full Bio
Match wits and picks with Gary and Roscoe as we make our predictions for the 2016 Tony Awards! Is Hamilton a lock for every category? Is The Humans the best play of the season? Arthur Miller or Eugene O'Neill as Best Play Revival? Make you own selections here and watch the Tony Awards on Sunday, June 12 to see who's the smartest in the land.
World's oldest living person dies – again! 116-year-old Susannah Jones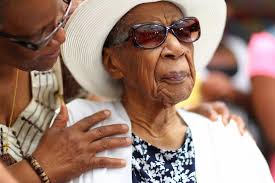 was the last living American who was verified to have been born before 1900 (July 6, 1899). The title of OLP now belongs to Italian Emma Morano, born in November of 1899, the last verified person alive to have been born in the nineteenth century. God speed, Susannah, and may we all live as long! Read about her on Wiki.
Tune into our next Booth One Episode when we'll be talking with noted Chicago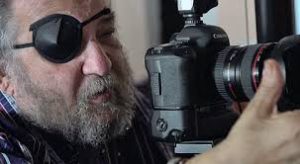 photographer Marc Hauser in his West Side studio. Marc has taken iconic photos of Micheal Jordan, Dolly Parton, Janis Joplin, George Burns, Dennis Rodman and a host of other celebrities and world-famous faces. We're looking forward to an in-depth and candid visit with Mr. Hauser. Go to Website
Kiss of Death – Sylvia Kauders, Late-Blooming Actress:
Ms. Kauders had worked for 30 years as the Special Events Director of the City of Philadelphia when she decided to pursue her first love of acting at the age of 60. She became a familiar face to film and television viewers , playing scores of small but memorable roles in Witness, American Splendor, Analyze That, Crimes and Misdemeanors, The Sopranos and Inside Llewyn Davis. Her Broadway debut was in Harvey Fierstein's Torch Song Trilogy, but her favorite role was that of Bubbie, the grandmother in the Jewish Repertory Theater production of Crossing Delancy. Sylvia Kauders was 94. Read the full NYTimes obituary here.