"Meet Gary who's lived most everywhere, from NYC to Lincoln Square. But Rosc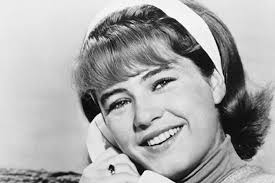 oe's only seen the sights a boy can see from Ashland heights. What a crazy pair!"
Our revised lyrics to The Patty Duke Show theme song are an opening homage to the great Patty Duke who passed away this week. Oscar winner at 16 for The Miracle Worker, and recipient of three Emmy Awards, Ms. Duke also starred in the truly awful Valley of the Dolls. An astounding career and a brave lady. read full bio
We celebrate our 30th episode with fun facts from 30 years ago, 1986: Martin Luther King Jr. Day is celebrated for the first time, the Iran-Contra affair was tops in the news, Top Gun is the highest grossing film of the year, and more.
The last thing Ga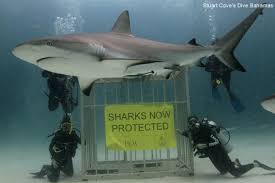 ry needs is a safe haven for sharks. Lo and behold, Ecuador has created a shark sanctuary off the Galapagos Islands the size of Vermont and New Hampshire combined. National Geographic story Would that someone would create a non-shark ocean sanctuary for Gary!
In Chicago news, you'll hear about the curious case of Dennis Nicholl, who used an electronic jamming device on the Chicago subway to block cell phone signals in an attempt to get some peace and quiet on his commute. While we totally support his motives, the Chicago PD were not so forgiving. Full Story Hoping to avoid jail time, he's entered a counseling program to deal with his "problems". To Roscoe, he's a national hero. We share some public transportation horror stories.
Perhaps the greatest April Fool's hoax ever perpetrated came from the BBC in 1957 – a report on the bumper spaghetti crop in Italy! Watch this fabulous video of the full original report. Joke's on You
As discussed in Episode 28, Roscoe's mother saved many of his boyhood outfits in their original store-bought packaging. Now we have conclusive evidence. Exhibit A…….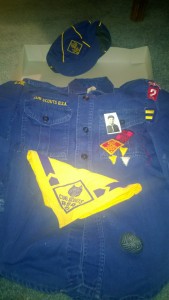 …Roscoe's Cub Scout Uniform with a tiny snapshot of him wearing it as a youngster. Kind of gets you all misty-eyed, doesn't it? In addition, Roscoe tells a remarkable story about his brush with the Boy Scouts and his school testing him for a gifted student program in 3rd grade.
Booth One wishes all the best to retiring Goodman Theatre stage manager Joe Drummond. After 42 years and 133 Goodman productions, Joe is hanging up his stopwatch and prompt books. Good luck, Joe, and thanks for all the tremendous work over the years. read more
Sadly, Barbara Cook has postponed the entire New York engagement of her scheduled one-woman show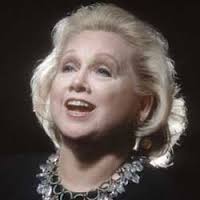 Then and Now, co-written with James Lapine and directed by Tommy Tune. see more at Playbill.com Gary and Roscoe already had tickets and were looking forward to a Booth One experience with Ms. Cook. Here's hoping that the show will  get mounted somewhere one day soon.
Gary tempts Roscoe with visions of comfort and luxury by featuring two decadent extravagances – a three-floor penthouse for sale in the Plaza Hotel in New York see more; and the newest thing in bedding/clothing hybrids, the Suvet, a cross between a duvet and a suit. Feel like you never even got out of bed!! Click here if you dare!
In Theatre news, we profile our experiences at Arcadia at Writers Theatre and at The Flick at Steppenwolf Theatre Company. Both productions are excellent and engaging, and both feature stellar casts! We wouldn't expect anything less from the outstanding cultural community that is Chicago theatre. Read more about Arcadia here and The Flick here and get yourself to these shows if you can. It's worth the trip from anywhere.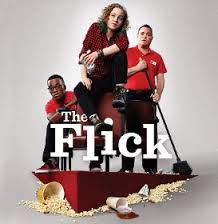 A new segment debuts in this episode – Recipe of the Week, where we provide our listeners with a tasty and savory new recipe to try. This week, Cassia's Vietnamese Coffee Pudding!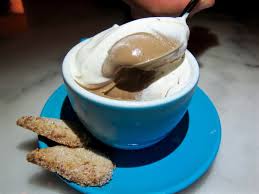 Heat, eat and enjoy! Full Recipe Here
Kiss Of Death – Shannon Bolin, Actress who starred in Damn Yankees read about the show. Ms. Bolin, like many talented young people in the 1930's and 40's, came from a small town (Spenser, SD – pop. 500) and migrated to the East Coast to seek fame and fortune on the stage. She landed the role of Meg Boyd in George Abbott's Broadway production, and subsequently recreated the part for the successful film version, starring Tab Hunter, Ray Walston and Gwen Verdon. Shannon Bolin was 99 years old. read full obit