Happy Anniversary to us as we celebrate our 25th Episode of Booth One! Sing along with the Flintstones as we toast a milestone in our podcast history. Sing Along Here
As a token of this momentous occasion, Gary presents Roscoe with a "silver" quarter from the state commemorative collection, worth at most .25 cents.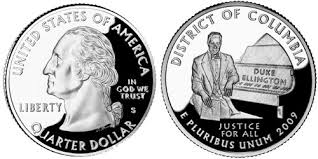 Don't spend it all in one place, Roscoe.
It's a Gallimaufry show today (gal·li·mau·fry ɡaləˈmôfrē/noun: plural noun: gallimaufries 1. a jumble or medley of things. 2. a dish made of diced from minced meat, especially a hash or ragout), as Gary and Roscoe explore a variety of topical subjects and current trends.
First, a thank you to Episode 24 guest Melanie Neilan read bio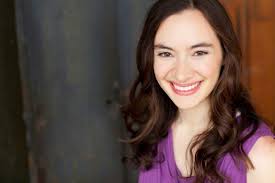 for being so gracious and entertaining. This is proving to be one of our most listened-to episodes. We're certain that this young actress has an amazing career ahead. And a touch back to the famous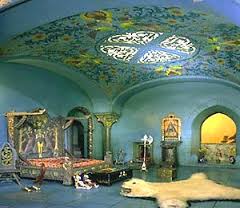 Fairy Castle of silent screen star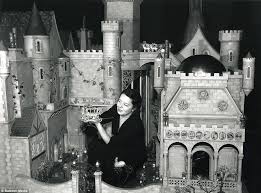 Colleen Moore.
Roscoe and Gary pledge to make a field trip to the Museum of Science and Industry soon to view it in person.
Our Sourpus Smithers pet peeves of the week include the outrageously wasteful length of CVS pharmacy receipts read why,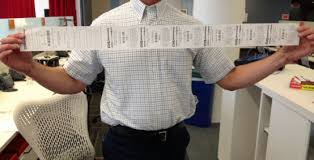 and one-armed self check-out customers who can't seem the grasp the concept that two hands are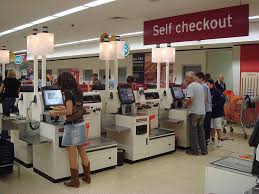 quicker than one!
A last goodbye to the Asian elephants of the Ringling Bros. circus. Officials announced that they will retire all the creatures by the end of May 2016, a full two years before previously promised. read full story So if you want to see these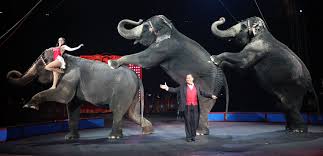 wonders of nature up close in performance, better hurry to your nearest arena and catch them while you can. Don't forget!
Gary tells a sad story – for a change – of a shark trapped in a chlorinated pool in Florida.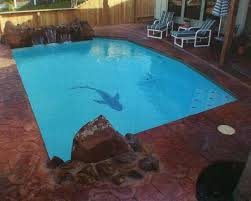 Rescuers were likely too late to save the creature, who was placed in the pool by some hooligan youths. Full Story Rewards have been offered and we hope they catch these vandals before they destroy another wild animal.
Gary officially retires his Keys to the Carly segment this week, as the famed failed CEO and queen of the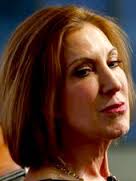 helmet hair has been relegated to the under card at the last 3 GOP debates.  Farewell, dear Carlton S. It was fun while it lasted. We suspect this isn't the last we'll hear from Frau Fiorina.
The Oscar race is heating up, with controversy and drama regarding the lack of diversity in the 20 acting nominations. NYT Story Who's to blame and what can the Academy of Motion Picture Arts and Sciences do to better address the question of gender and racial diversity in the Oscar voting? Hollywood Reporter view
Gary and Roscoe Around The Town features a look at some recent and current stage events including – the pre-Broadway Chicago tryout of the new musical Gotta Dance Variety review; the Milwaukee Symphony Orchestra's one-night-only tribute to Jerry Herman read about the show ; and The Ruffians production of Burning Bluebeard Hypocrites website, a "holiday" show presented by The Hypocrites at the Den Theatre.
Roscoe nearly falls off his bar stool at the news that Bette Midler is slated to star in Hello, Dolly! in the spring of 2017. Jerry Herman is quoted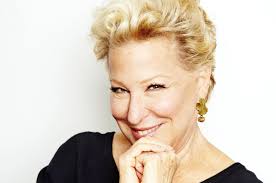 as saying, "Only Bette could bring Dolly brilliantly back to 'the lights of 14th Street!' " see more at Playbill.com
Roscoe relates an acecdote about Ann-Margret once auditioning for the film version role of Irene Malloy. Hard to imagine…
Steppenwolf Theatre announces the creation of a new bar and cafe next door to their main stage theatre. read full story  This should add some much needed social gathering space to the Halsted corridor rife with restaurants but lacking in drinking establishments.
Looking ahead to the summer, the Grant Park Music Festival has announce it's lineup in Millennium

Park. see the full 2016 season  Notable events include a tribute to Cole Porter featuring Karen Mason and a silent film screening with the orchestra playing the score. The film is TBA, but Roscoe surmises it must be Charlie Chaplin. see profile
Set your DVRs, kids! FX Channel's American Crime Story begins airing The People vs OJ Simpson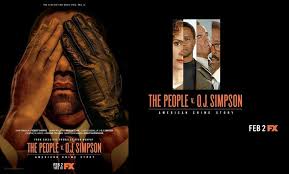 on Tuesday, February 2. Go to FX Network  Advance word is that this is must-see TV, if only for the spectacle of reliving one of the most watched and controversial events in the history of American jurisprudence.
Gary and Roscoe tell personal stories about their association with master actor Brian Bedford read more who passed this week at age 80. Gary worked with Mr. Bedford on the national tour of The Real Thing, directed by Mike Nichols. Roscoe recalls seeing Bedford in the play Butley by Simon Gray play description when he was just in high school. A fine actor and a lovely human being has been lost.
Kiss of Death
Florence King, writer with an acerbic wit, known for her National Review column "Misanthrope's Corner". Margalit Fox's NYT obit  The culture boils she so vigorously sought to lance included: feminism; sentiment; lack of breeding ("No matter which sex I went to bed with, I never smoked on the street."); far rightism; far leftism; the Constitution; children; the human race.  Miss King once said, "I don't suffer fools, and I like to see fools suffer." Florence King was 80.