Roscoe talks about his impending annual trip to the Cinecon Film Festival. Very exciting.
We introduce a new segment called Keys to the Car-ly highlighting the "questionably brilliant" things Carly Fiorina, GOP Prez candidate, has to say about leadership, women and world affairs.  Warning:  this could be frightening to young children and rational adults!
The winner of the Gift Card to restaurant Acanto is friend of the show……………………………Dan Michel!  Congratulations, Dan, and enjoy your meal!  Acanto Home
Roscoe and Gary recount their experience at the recent Kurt Elling

concert with the Grant Park Orchestra and Gary announces that Kurt will be our special guest on the next podcast!  It should be a cool one!  Kurt Elling's website
Roscoe expounds on his upcoming trip to L.A. for the annual Cinecon Film Festival. <Home Page>
Highlights include restored silent pictures, recently found footage, stars Lee Tracy filmography, Jack Mulhall Full profile, Oscar-winner Jane Darwell Full profile, Jack Dempsey Official site, wife Estelle Taylor Wiki Link, and more.
Another new segment called CHAT PACK
is introduced, where Gary and Roscoe take turns answering probing and personal questions.  Learn more about G & R than you may ever have wanted to know!  Chat Pack
Kiss of Death:
Yvonne Craig – Batgirl with a "Ski Party" connection Full filmography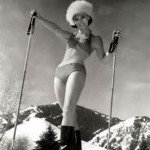 Samuel "Biff" Liff – Legendary New York stage manager and theatrical agent  Read full article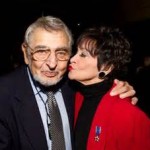 Roscoe concludes with some Rex Harrison tidbits that neatly tie together his Cinecon experiences with Biff Liff's career. read more