Gary and Roscoe announce their upcoming appearances at the 35th Annual Taste Of Chicago on July 8 & 10. See the complete Taste Daily Schedule here.

Iconic silent screen child star Baby Peggy is profiled with a very personal viewpoint and in-depth analysis from Roscoe. Read full article
The Northwest Chicago Film Society has a new home and announces their 2015 line-up of films, from Technicolor to 80's realism. Read more
The Tony Awards are over and we recap the 69th annual awards show. The Tonys
In our Cultural Update segment, Gary and Roscoe review the Theo Ubique production of A Marvin Hamlish Songbook <Hamlish bio>.  And take a trip to Chicago Shakespeare Theatre to hear about their new original musical Sense and Sensibility. Read more
Kiss of Death
A moment of silence for screen legend Christopher Lee and actor Ron Moody, the definitive Fagin in Oliver! on stage and film.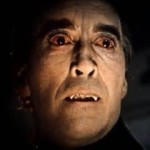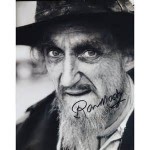 James Last – A titanic, Teutonic Mantovani! The Guardian
Vincent Musetto – NY Post Editor who wrote the most anatomically evocative headline in the history of American journalism.