Gary and Roscoe discuss Amish Acres in Nappanee, Indiana. All inclusive packages of 2 days, 1 night for $99 and a boatload of special features. Plus a live stage show at the Round Barn Theater. We're going! Visit Amish Acres
The strange and enigmatic case of Dennis Hastert. read more here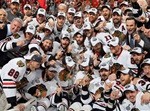 We actually talk some sports!: Go Chicago Blackhawks!
Can people be bribed into quitting smoking? Read more about this study
Sheldon Harnick and Harold Prince reminisce about Fiddler on the Roof as a prelude to the
new Broadway revival Read the full interview
Roscoe makes his predictions for the Belmont Stakes and the Tony Awards
Kiss of Death:
Oldest Person in the World dies…again!  Too soon, too soon.


Jim Bailey, female impersonator of Las Vegas and television fame. Read obit.
Margalit Fox profiles the life of legendary folk singer Jean Ritchie