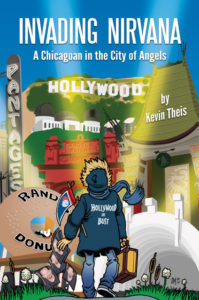 We welcome actor, director, audiobook narrator, and author Kevin Theis back to Booth One to talk about his new book, Invading Nirvana, A Chicagoan in the City of Angels. This hilarious and informative book serves as a blueprint for any actor considering moving to L.A. to try to get work in show business. It's available at bookstores or on Amazon. Kevin has also narrated the audiobook. Longtime Chicago critic and theatre professor Albert Williams has this to say about it: "A smart, witty, but also incisive and candid chronicle of Theis's experiences and observations as a Chicago actor who decided to head west to crash the TV, film, and surprisingly lucrative audiobooks markets."

In this book, Kevin explores every aspect of the entertainment industry, including stand-up comedy. Treating the project like a journalism assignment about what it's like to live there, he also talks about other L.A. weirdness, such as the pervasiveness of Scientologists and cannabis. Check out this site to see the big blue Scientology Center and one of the videos Kevin saw in person.
Kevin has a book signing on October 20 at City Lit Books and on October 24 at the Den Theatre.
Gary and Kevin have just seen The Rembrandt at Steppenwolf, starring John Mahoney and Francis Guinan. They, along with their 3 supporting actors, are sensational. As Kevin says, go to this show to see "two pros get up on stage with the right material and the right director and just knock it out of the park!"
In his "Good Times & Bum Times" segment, Gary recounts two amazing tales of woe and good fortune. The bum times is particularly astonishing.
Gary has recently done an audio book narration workshop with Kevin, which was a lot of fun. Kevin will come to your home to do the workshop! Go to this site if you'd like to sign up.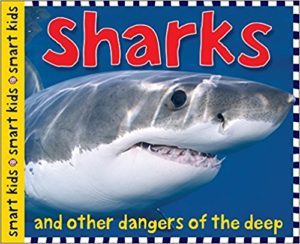 Our producer gave Gary a shark picture book as a "present." It includes graphic photos and "danger ratings", along with proof that at least one 5 star danger-rated shark can live in fresh water. Good to have your phobias validated.
Kevin announces a new project he is doing at Oak Park Festival Theatre. A world premiere play called "A Dickens Carol" by Ned Crowley. The premise is that A Christmas Carol is based on actual events from Dickens' life. Opens November 26. Speaking of A Christmas Carol, this will be the  40th anniversary of Chicago's Goodman Theatre production. Kevin enjoyed being part of that cast for seven years.
Kiss of Death: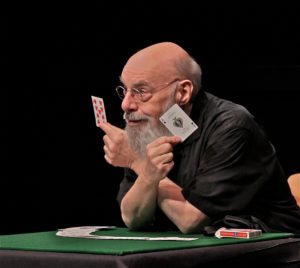 Celebrate the life of magician Eugene Burger. What a story. A master of close-up illusions and mentor to many at the The Magic Castle. Gary has been lucky enough to get invited in the past and recalls it as one of the great experiences of his life.
Podcast: Play in new window | Download
Subscribe: Apple Podcasts | Android | RSS