Booth One continues its string of lively guest co-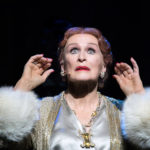 host episodes with our good friend Paul Stroili, actor, writer, director and filmmaker, sitting in the hot seat for still-recuperating Roscoe. Who has, by the way, rented a Barca Lounger to watch movies from for his convalescence. We're going to need a photo of that. Frequent Booth One listeners will remember that Paul has appeared on past episodes, talking about his long-running hit production of Tony n' Tina's Wedding and just being his hilarious, Booth One type entertaining self. He's working on writing a sequel to that outstanding piece of audience interactive theater. We can't wait!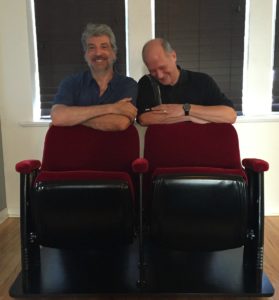 Gary and Paul take a look at the current Broadway season, highlighting Glenn Close as Norma Desmond in the new revival of Sunset Boulevard. The NY Times says that her reinvented performance after 22 years "may well guarantee its status as one of the great stage performances of this century." And "one of those rare instances where more is truly more." An actor cannot win a Tony for the same role, even in different productions. Yul Brynner was given an honorary Tony when he appeared in a revival of The King and I. Could there be a "special" Tony Award in the offing for Close? Read the full review here.
We also discuss the upcoming revival of Lillian Hellman's The Little Foxes, featuring Laura Linney and Cynthia Nixon in the roles of Regina and Birdie, directed by Daniel Sullivan at the Manhattan Theatre Club. Here's the catch – the actresses will alternate parts at select performances! Now that's something worth seeing in back-to-back seatings. We'll eagerly await the notices when this show opens in mid-April. And hope to see it ourselves. A fun fact: The title of the play was suggested by Dorothy Parker.
One of our favorite theater reviewers, Charles Isherwood, is leaving his post at the New York Times for points unknown. Isherwood not only reviewed Broadway and off-Broadway fare, but he was a frequent viewer and critic of Chicago and other regional theater productions. Booth One has always enjoyed his insight and candor. There's a wonderful opportunity here for the up-and-coming new generation of cultural art critics. If you or a loved one are interested in pursuing this position, American Theatre has published the full job description. See how many of the requirements you qualified for. Who knows? We might be quoting from your review some day on Booth One!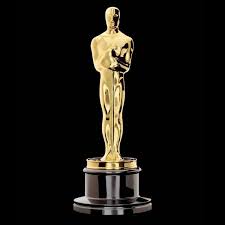 It's that time of year again….OSCAR time! Gary and Paul handicap their favorites in the major categories alongside picks received from Roscoe! Will La La Land make a sweep? Or is Hidden Figures the dark horse for best picture? Natalie Portman, Emma Stone or Meryl Streep as Best Actress? Denzel or Casey? What to say about Mahershala Ali in Moonlight! Play along with the guys by downloading your own Oscar ballot here.
Judy Garland no longer rests in New York State. Her remains were recently exhumed and transferred to Hollywood Forever Cemetery in Los Angeles, ostensibly to be nearer her three living children. Now residing near the burial grounds of Cecil B. DeMille and Mickey Rooney, Judy's coffin is at rest in the Land of Angels. "City of stars, are you shining just for me?"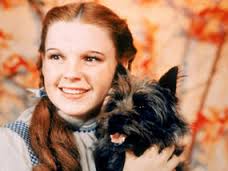 Paul tells of his experiences watching films projected on the side of Douglas Fairbank's memorial in Forever Cemetery. Perhaps one day soon they will screen The Wizard of Oz in tribute to a great lady.

A final tidbit of information for our listeners – check out Ryan Murphy's newest series, Feud: Bette and Joan upcoming on Sundays to FX. This latest FX anthology will no doubt thrust stars Jessica Lange and Susan Sarandon, who play Joan Crawford and Bette Davis, respectively, into awards conversations for next year.
Kiss of Death
David Shepard – Film Preservationist
Shepard began accumulating old films at age 12, buying them reel by reel with money he earned from his paper route. Over the years, he restored or made available many of the silent films found in DVD and video libraries. As television hit the film rental industry hard in the mid-1950s, Shepard was able to relieve many of them of their stock films for as little as $1 a reel. He is credited with rescuing the 12 shorts that Charlie Chaplin made for the Mutual Film Corporation in 1916 and 1917; Murnau's 1925 masterpiece Sunrise; and all of Buster Keaton's independent films from the 1920s. He even commissioned new musical scores for a number of films. Many of his greatest finds came through serendipity and a knack for looking in the right place at the right time. Mr. Shepard was 76.