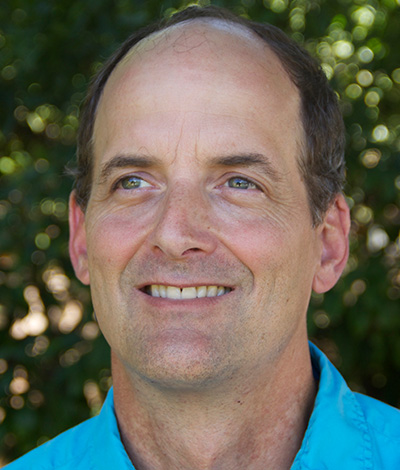 Peabody and Emmy Award winner Jay Martel joins us in Booth One via Skype all the way from Hollywood! It's our first long-distance interview show and the technology involved has Gary and Roscoe a bit daunted, so we've brought in our audio guru John Lisiecki to run sound for us today. Great to have John back in the studio!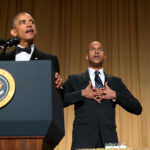 Jay won an Emmy this year as Executive Producer on the brilliant sketch comedy show Key & Peele, now available in full episodes at Comedy Central. One of their recurring sketches became so iconic that Luther, Barack Obama's "Anger Translator" appeared with the president at the White House Correspondents' Dinner.
Jay and producing partner Ian Roberts, a co-founder of the Upright Citizens Brigade, were the show runners (Jay tells us what that entails) for Key & Peele and are now show runners for the TV Land program Teachers – featuring the actresses who performed here in Chicago as the improv group, The Katydids.
Jay is also a successful playwright, essayist (The New Yorker, Rolling Stone, etc.) and novelist. His first novel, Channel Blue, is about an intergalactic alien conglomerate called Galaxy Entertainment that for decades has used the Earth as the basis of a reality TV show for billions of planetary viewers. But the viewership has become bored with our "earthle" behavior and the producing corporation of Channel Blue decides to "cancel" Earth in a spectacular series-ending finale. Only one person can prevent this disaster – out-of-work screenwriter and manic depressive Perry Bunt. And this is just the first 40 pages!! A terrific read and a very funny book.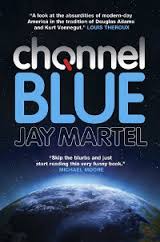 We detour into a few animal stories and talk about Shirley and Jenny, 2 former circus elephants who have an emotional reunion after 22 years when they end up at The Elephant Sanctuary in Tennessee. Watch the touching video here.
Next we discuss the 100-year-old giant tortoise Diego, who single-handedly sa
ved his species from extinction by fathering 800 babies in the past 50 years on the Galapagos Island of Espanola. Conservationists credit Diego's success with the ladies to his handsome, grizzled appearance. You be the
judge.
Finally, an air passenger boarded a flight recently with her "emotional support animal" – a duck wearing red shoes and a Captain America diaper. Gary, Roscoe and Jay discuss the merits and ethical implications of the emotional support animal craze – real or ruse?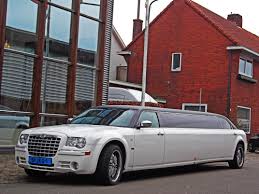 Gary and Roscoe are treated to Booth One experiences by being invited into the limousines of Tony and Tina on the way to their "wedding". Roscoe gets the bridal party while Gary travels with the groomsmen as they head to the church on time. Afterwards, we attend the ceremony and reception right here in Chicago. It's a delightful affair, full of humor and outrageous behavior. Do yourself a favor and book your table today for Tony n' Tina's Wedding!
It's not every day that you hear a great Richard Nixon story, but Jay's got one and it
involves
rhododendrons and the King of Morocco. And he relates a remarkable anecdote about confronting Jeb Bush about the Florida death penalty while working as an on-air correspondent for Michael Moore's TV Nation.
Kiss of Death:
Phil Chess – Chess Records Boss who spread the Blues
A Polish Jewish immigrant who grew up in Chicago, Phil Chess introduced the world to African-American blues, R&B, and Rock 'n Roll. With his brother Leonard, they founded Chess Records and throughout the 1950's and early '60's, released a string of hits, including Chuck Berry's "Johnny B. Goode," Etta James' "At Last," and Bo Didley's "Who Do You Love." Their second release was Muddy Waters' "Rollin' Stone." Twelve years later in London, Mick Jagger and his friends would name their new band after that record. "The story of the blues is to tell your feelings," he said. "The blues is what comes from the heart." Phil Chess was 95. Read NYT obit here.