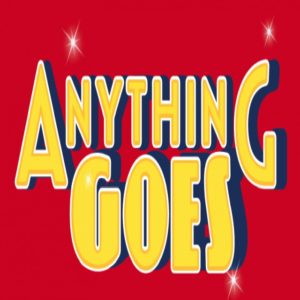 Gary and Roscoe are back in form for a whirlwind episode, encompassing everything from elephants to Greenland sharks, from Porter to Streisand, from War Paint to Byhalia, Mississippi. Our new Audience Participation Manager Michelle Houle sits in with us at the studio.
First, a shout out to friend-of-the-show Billy Lawless's new restaurant Coda di Volpe, recently opened in the Southport/Lakeview neighborhood of Chicago. Frequent Booth One listeners will recall Billy's splendid guest appearance during our Taste of Chicago Episode 39. Gary and our producer Betsy were treated like royalty at the Friends and Family soft opening of Coda, and the experience is one to be remembered. This welcome addition to the neighborhood is highly recommended! And they just started serving brunch.
Roscoe revisits War Paint with Patti LuPone and Christine Ebersole at the Goodman Theatre. Though now closed, and presumably being reworked for a New York run, his review remains unchanged – stellar performances in a show without much dramatic tension. If this show is to have any future life, most agree that there's a lot of work to be done around these two pros of the musical stage.
What's the longest-lived vertebrate on the planet? No, not the Blue Whale. It's the
Greenland Shark! Living an average of 272 years, some of these natives of the North Atlantic can reach 21 feet long and 2,000 pounds. Many  live beyond 400 years. Blind due to all the parasites crowding their eyes, these sharks are said to have an impeccable sense of smell, which they make ample use of when they hunt. Gary won't be deep sea diving in Greenland any time soon. Just what the world needs – a 4 century-old ocean predator!
On to the highlight of Roscoe's year – nearly front row seats to Barbra Streisand! As he struggles to properly describe this Booth One experience without using the word "thrilling" too many times, Roscoe regales us with stories about her concert, her hair, her voice and her song selection. "I could see the whites of her eyes!", he tells us.
Babs told a few stories throughout the evening – for instance, did you know that the album cover for People was actually shot on the beach of Lake Michigan right here in Chicago while she was in town for a concert date?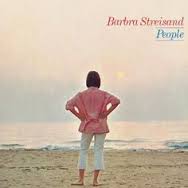 I've never heard Roscoe so excited. Here's her song list from that night.
Act One
The Way We Were
Everything
Being at War with Each Other
Everything Must Change
Woman in Love
Stoney End
Enough is Enough
Evergreen
You Don't Bring Me Flowers
Being Alive
Papa, Can You Hear Me?
Act Two
Pure Imagination
Who Can I Turn To? (with Anthony Newley on video from the Ed Sullivan Show)
Losing My Mind
Isn't This Better
How Lucky Can You Get?
Children Will Listen
Don't Rain on My Parade
People
Happy Days Are Here Again
Encore
I Didn't Know What Time It Was
The show must go on – even without elephants. For the first time in 134 years, Ringling Bros. and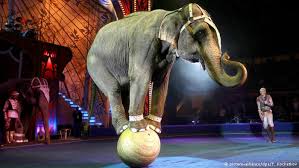 Barnum & Bailey circus is sans pachyderms. The new show, "Out of This World", premiered in Fresno, CA in July and is now on tour. Expect an ice floor, an elaborate narrative, and even a smartphone app. But sadly, the elephants have done their last balancing act. Gary and Roscoe plan to attend this new show when it comes to town and will report on that later this fall. Go here for info about Ringling Bros. Center for Elephant Conservation.
Earlier this summer, Gary was engaged to deliver 2 pre-concert presentations for the Grant Park Music Festival's Cole Porter Celebration. Fans of Porter's work will find this edited excerpt from those presentations fascinating, featuring music director Kevin Stites, and Broadway veteran performers Kathy Voytko and Ben Crawford. "Anything Goes" in this lively discussion of Porter's music and lyrics, his life and times, and a history of his hit shows. You'll definitely find a fresh appreciation for the man some call the greatest American songwriter of all time. Fun fact: Porter grew up in Peru, Indiana, headquarters of the Hagenbeck & Wallace Circus Troupe. Elephants wandering the downtown streets was not an uncommon sight.
Kiss of Death:
Sulie Harand Friedman, founder of the Harand Theatre Camp
A charismatic actress and singer who was never without her red lipstick, Sulie Friedman co-founded the Harand Camp in Elkhart Lake, WI in 1955 with her sister Pearl Gaffin and their husbands. In the camp's 1970's heyday, nearly 400 campers would arrive each summer. True to the camp's philosophy "No Man is and Isand and Everyone is a Star", shy, awkward students got top billing, often for the first time in their lives. And everyone performed in the chorus. Camp alumni include Andrew Davis, director of "The Fugitive", Bruce Block, who produced the Steve Martin "Father of the Bride" films, well-known author of detective fiction, Laura Lippman, and Albert Williams, Columbia College professor of musical theatre, who has said, "They weren't just teaching show tunes. They were teaching the moral ethos behind the shows, the sense of community, the sense of comradeship." Sulie Friedman was 97. Read the full profile here. You can see a documentary about Harand Camp at this website.