We begin by discussing the upcoming Gay Pride parade and its history. This year's numbers are expected to exceed the 1,000,000 who attended the event in 2013 and 2014.
Gary reads us a few of Mallory Ortberg's fictionalized Ayn Rand reviews of children's movies from a piece in the New Yorker. Includes reviews and 1-4 stars for films such as Bambi, Snow White, Willy Wonka and Frozen. Read reviews
Ross mentions Rand's guest appearance on the Merv Griffin show. check it out
In their search for ever more obscure expos, Gary and Ross came across the North American Manure Expo. Includes reading of the "top 10 rejected manure expo t-shirt slogans." They are considering a field trip.
Here are the shows they talked about:
Carousel @ Lyric Opera
Ross went for a third time! Gary finally checked it out too. Even more to say about it.
Jesus Christ Superstar @ Theo Ubique
Huge hit in a 60 seat house in Rogers Park. Dani Smith's Mary Magdalene was one of the great all-time performances! She was also our cocktail waitress. For real. Just a marvelous production with a sensational 4-piece band. Ross talks about frequently being bumped into by Jesus and Pontius Pilate. read Hedy Weiss' review
A Streetcar Named Desire by the Scottish Ballet @ Harris Theatre
Roscoe loves the ballet and the staging but misses the poetry of the language. He also talks about people taking huge glugs from their water bottles during pivotal moments in shows.
Which brings him to mention the "audience participation Streetcar" at Writer's Theatre in Glencoe. A magnificent performance during which 3 different audience members commented aloud on the proceedings. Michael Halberstam and Writers are building a spectacular new theater. We've been going for years and can't wait to check out a show in the new space.
The Fantasticks @ Snapple Theater Center, NYC
One of Gary's favorites was set to close but 2 long-time fans have offered financial support so it can stay open. Ross has never seen it, so this will be a field trip for sure.
The Gin Game @ The Golden Theater, NYC
Coming this fall. Starring Cicely Tyson and James Earl Jones. Talk about thrilling!
Dr. Zhivago, the Musical is closing. Joe Allen's poster, here we come!
Kiss of Death
Dan Walker, Roscoe once interviewed him in prison read former Governor of Illinois' obit
Joshua Ozursky, food blogger and found of Meatopia  NYT obit
Jean Nidech, founder of Weight Watchers what a story!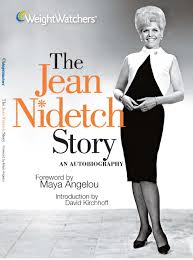 Podcast: Play in new window | Download
Subscribe: Apple Podcasts | Android | RSS