Host Gary Zabinski and friend and sidekick Roscoe engage in the art of lively conversation from the vantage point of BOOTH ONE (formerly known as TalkSports).
In the heyday of the Pump Room at the Ambassador East Hotel here in Chicago, Booth One was the most sought after seat in the house, as the privileged celebrities and other luminaries (check out the amazing list here) who were seated there could be seen from the lobby, the bar and the rest of the room.  A place to see and to be seen. The original Booth One from the '40s is on display in a wonderful new exhibit at the Chicago History Museum called Secret Lives of Objects. And there is a colorful replica in the theater at the UP Club at Second City.
On our BOOTH ONE podcast, we attempt to revive that feeling of being in the best seat in the house by seeking out and describing our Booth One Experiences for our listeners.  We'll be talking about our recent Booth One brushes with famous guests, first class events, and behind-the-scenes encounters.  We'll also continue to have Booth One conversations covering a variety of topics, both current and esoteric. We'll send Roscoe and Gary to some of the more exotic places and events in this great metropolis and beyond, looking for Booth One-type experiences to share with you.
Anything is fair game on BOOTH ONE, reflective of the kinds of conversations that must have taken place in the legendary Pump Room's first-class seating.  Be a fly on the wall as Gary and Roscoe attempt to recreate the magic, mystery and mischief of the BOOTH ONE experience for your amusement and edification!
Send us your Booth One experiences and we'll share them with our listeners on the podcast.  Your reservation to BOOTH ONE is waiting!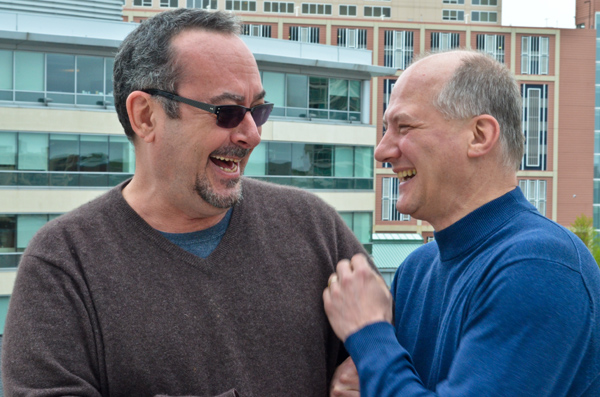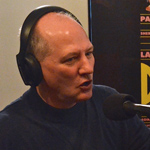 Gary Zabinski:
Gary's career in the entertainment industry has spanned four decades, with credits from the 80s to the present. He has worked as a producer, director, venue manager and promoter in theatre, music, dance, opera, cabaret and comedy.
He has an Actors' Equity card from his days as a professional stage manager and emergency performer on and off-Broadway and in the legendary Chicago theatre community.
His passions include golf, the American Musical Theatre, Stephen King, the US Supreme Court, cooking for friends, red wine, the Cubs, the Blackhawks, a healthy discourse with long-time friend Roscoe, and a frosty half volka/half gin martini.
Gary is an advocate of a well-rounded education, preferably from an obscure Midwestern liberal arts college. And the school of hard knocks.
His friends refer to him as The Gangster.
Roscoe works in public relations in Chicago. He thinks it's fun not to use his last name on the show.
He lives alone, in a vintage apartment filled with show business memorabilia and photographs of forgotten movie stars from the silent film era. He has the largest-known private collection of Olive Borden ephemera (photos, movie magazines, lobby cards, posters, autographs, and playbills). Olive Borden was a Fox Films star who was fleetingly famous some 90 years ago.
During his brief and thwarted career as a Chicago actor, he could make himself cry on cue without fail by conjuring up mental images of Audrey Hepburn in the taupe pantsuit she wears in a scene in "Breakfast at Tiffany's." Roscoe used to spend a great deal of time worrying about Ann-Margaret.
He worked in the radio industry for a number of years and is enjoying being back behind the microphone with Gary, who has been a friend since college. He produced a radio documentary on the Kennedy assassination for which he spoke to both President Gerald Ford and Marina Oswald.
Roscoe goes to all the plays and concerts he can in Chicago. He travels to New York regularly and spends any free moments in Broadway theaters, seeing anything and everything. He is an expert on ways to acquire last minute hard to get tickets.